Wildlife boom at CU
Lockdown, awareness campaigns played key role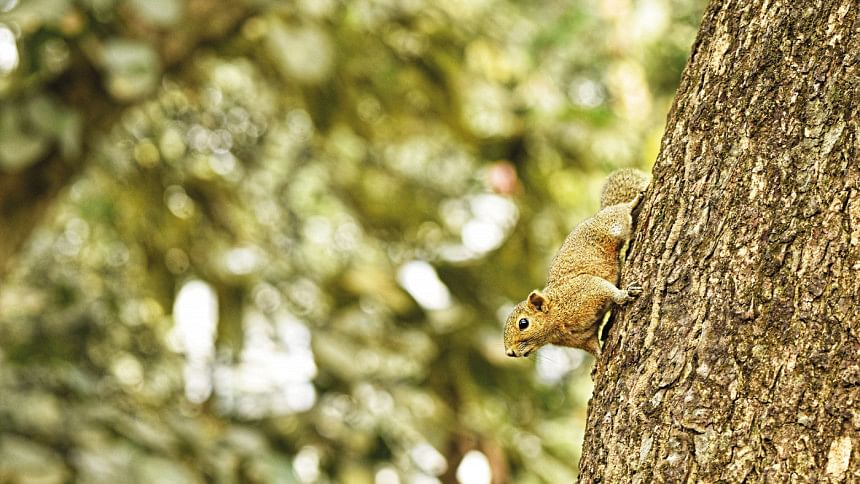 The 2,100-acre Chittagong University (CU) campus is blessed with biodiversity. It's filled with wild animals, mostly due to its geographical location as little forests, massive trees and hillocks surround the entire campus.
According to researchers and CU's Department of Zoology, there are 90 species of snakes in the country, 36 of whom can be found at CU alone. In addition, more than 150 species of birds, 22 species of frogs, wild boars and approximately 368 species of insects have been discovered at CU so far.
Mohammad Forhadul Islam, lab assistant at CU and a wildlife rescuer, said, "To keep this area in tact, we must not cut down large trees and deep forest bushes so that wild fauna can live in a favourable environment."
The pandemic has had a crucial effect on this situation, as the university campus was shut down for a long period, he said. During this time, wildlife around the campus enjoyed favourable conditions to breed.
For example, a 12ft python was seen in broad daylight at the university's social science research institute. In the past, snakes of similar stature wouldn't get to live so long, as locals used to kill them without informing the authority.
"Squirrel and snake population is booming since they have had less predators and less human interactions on the campus," said Wahed Chowdhury, assistant professor of zoology at CU.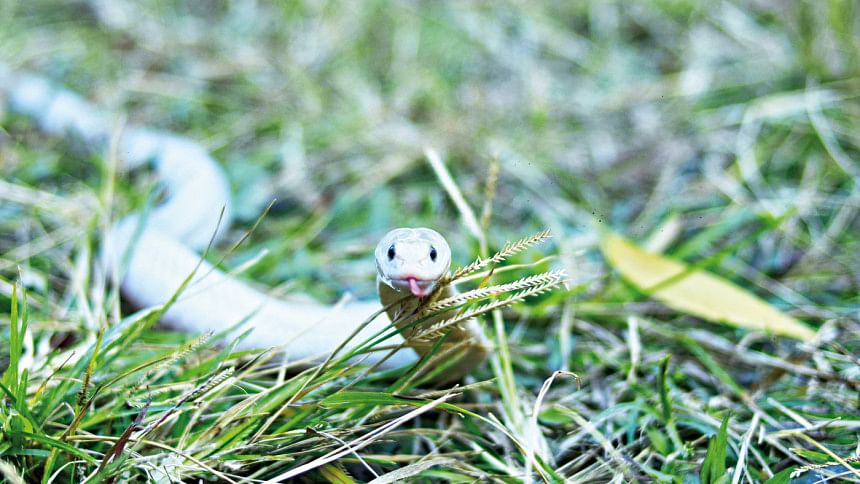 "Locals have become more lenient and aware of the significance of the flora and fauna due to our promotion of co-existence as well," he added
"However, the number of Indian muntjac (a species of deer) has been decreasing due to poaching, while bird and fox populations are also on the wane for food and habitat shortage," he added.
However, some wildlife rescue teams are working on the campus to restore the balance. One of them is "Snake Rescue Team BD", which is working to save snakes and other reptiles.
The team has released over 2,000 snakes in campus adjacent areas over the course of the last two years. Arshad Nafiz, a member of the team, said, "We rescue reptiles and examine if it's venomous or not and release them in their natural habitat."