The curious case of non-existent water supply
CWasa billing residents in exchange for no service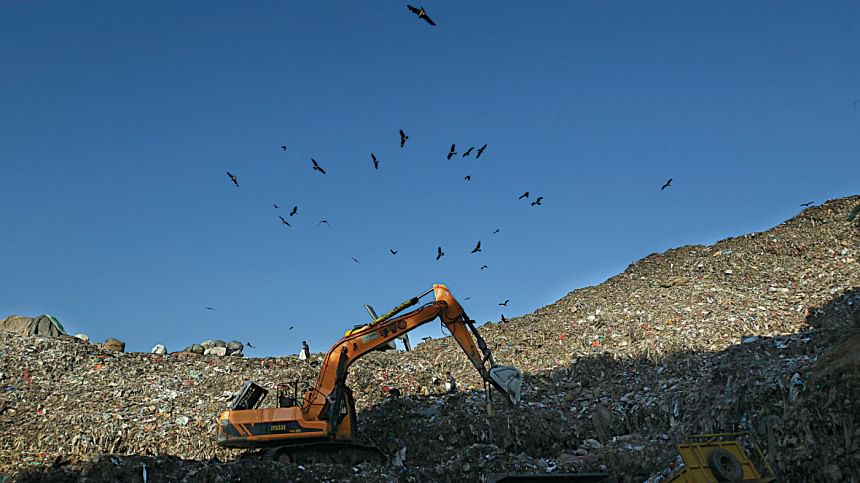 Rokeya Begum, a resident of Mokbul Ahmed Society in the port city's Patenga area, has been paying bills to Chattogram Water Supply and Sewerage Authority (CWasa) for the last three years. However, she has not gotten any water since 2019.
"We got a connection from CWasa in 2019, but we are yet to get any water from them. And yet, I'm paying around Tk 600 every month," said Rokeya.
Following complaints from the city's residents, CWasa's revenue department listed the names of many such clients who have been paying bills in exchange for no service.
According to the list, more than 400 clients in different areas of Chattogram city are suffering from the same problem.
Iftekhar Ullah Mamun, executive engineer of CWasa, admitted that many clients in different areas, including Patenga, Katgor and Halishahar, are not getting water even though they are paying their bills regularly.
"Our supply lines remained ineffective, while the production also decreased due to the increasing salinity of the river water," said Iftekhar.
Speaking at a workshop recently, Kafil Uddin Khan, a councillor of Chattogram City Corporation and resident of port city's Muradpur area, said, "Even as a public representative, I'm not getting any water from CWasa despite paying bills every month. I only wonder -- what are the common people going through?"
CWasa officials admitted that they have not developed an effective water-supply system in the port city in the last 59 years due to various complications.
According to CWasa documents, the organisation currently supplies water to around 80,000 households, while the rest get water from deep tube wells.
CWasa produces more than 45 crore litres of water per day and supplies water through a 1,000-kilometre supply pipeline to the port city dwellers.
However, it counts Tk 50 crore in losses annually, as 28 to 30 percent of the water produced does not generate any revenue, resulting in a "system loss".
SM Nazar Hossain, vice president of the Consumers Association of Bangladesh (CAB), said, "CWasa is defrauding residents by collecting bills without providing them with water. It is absolutely unethical."
"CWasa is a state organisation, and therefore, its officials need to be held accountable for such fraudulence," he added.
Meanwhile, the water scarcity has compelled port city residents to collect drinking water from unsafe and unhygienic sources, resulting in various health complications.
Shemanta Waddadar, a consultant of Chattogram Medical College Hospital, told The Daily Star that a community's lack of access to clean water is a major factor in the spread of waterborne diseases.
During a recent visit to Patenga, this correspondent found that residents, who have water connections in their houses, are forced to buy water from vans for drinking.
Ali Akbar, a local, said, "CWasa provided us with a supply line on an emergency basis. However, despite repeated complaints to its authorities, we are yet to get any water from the line. It has been three years."
"We are now forced to buy water at exorbitant prices and drink contaminated water," he claimed.
Following an acute water shortage, a water-selling syndicate has also formed in the area.
Faruk Hossain, a resident of Mokbul Ahmed Society in Patenga, told The Daily Star that 10 families live in his building, who buy water at a rate of Tk 20 per drum.
Trader Mohammad Shakeel said, "We make a profit of Tk 5 for selling a drum of water."
"We're struggling to make ends meet due to this added cost, at a time when prices of all daily essentials are on the rise," said Tofazzal Hossain, a resident of Mills area in Patenga.
"Even CWasa's field staffers are not responding to our urgent calls amid such a crisis," he added.
Residents of the port city have been demanding a steady supply of water for quite some time now. They have demanded a waiver of line charges if that is not ensured.
Maksud Alam, chief engineer of CWasa, said, "We will waive the line charges for those who are paying the minimum bill without getting water. We have already asked them to contact us."
"We are working on the issue. Hopefully, we will solve the crisis soon," he added.