Port city in festive mood
Eid shopping gains momentum in Chattogram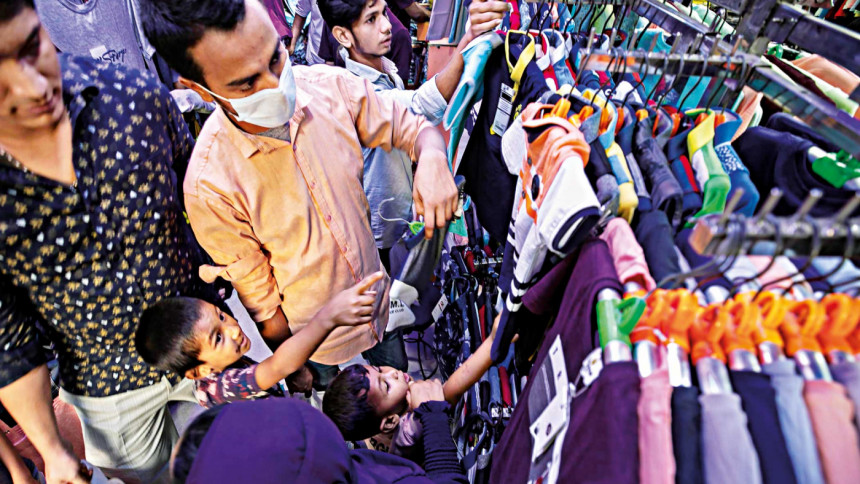 We couldn't do business in the past two years due to the Covid-19 situation, but the traders are hopeful to cover the losses this year. Md Sagir president of Bipani Bitan Traders' Association
With Eid-ul-Fitr inching closer, sales in different shopping malls and roadside markets in the port city are picking up.
Two years since the pandemic, people from all strata are crowding the shops to purchase their most sought after attires.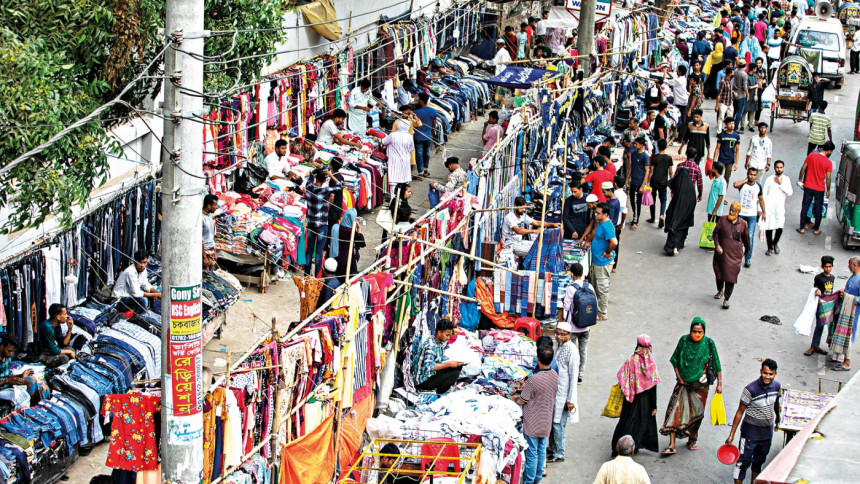 During a visit to different shopping malls and street markets, this correspondent found that shoppers expressed a mixed reaction over the price of attires.
Bipani Bitan (popularly known as New Market), one of the most sought-after destinations for well-off customers, was seen abuzz with shoppers yesterday.
Md Sagir, president of Bipani Bitan Traders' Association, said sales have been gaining momentum in a total of 500 shops in the market everyday since the 15th of Ramadan.
"We couldn't do business in the past two years due to the Covid-19 situation, but the traders are hopeful to cover the losses this year," he added.
Like Bipani Bitan, other high-end shopping malls, including Ameen Centre, Sanmar Ocean City, Central Plaza, Mimi Super Market, Akhtaruzzaman Centre and Bali Arcade were packed with Eid shoppers.
Shoppers from middle and low income groups were also busy shopping at different locations.
Shahedul Azam, a private job holder, went to Tama Kumandi Lane at Reaz Uddin Bazar in Chattogram to shop with his family for Eid.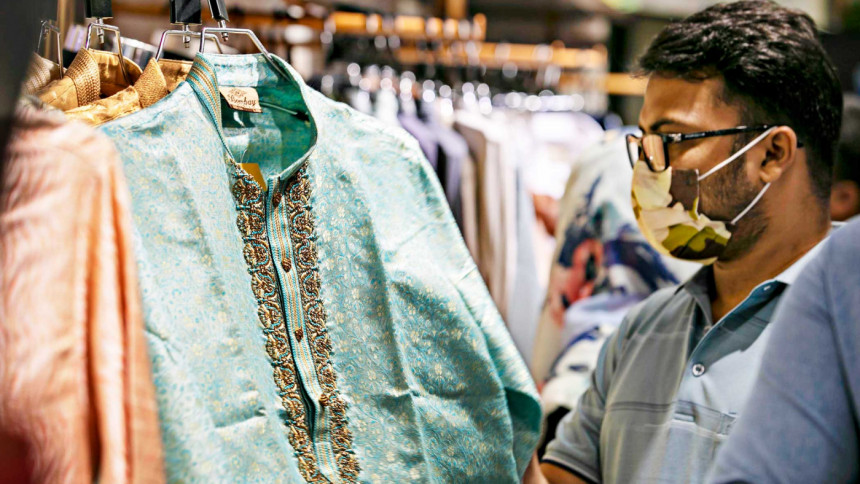 "We couldn't physically shop in the past two years during Eid, but this time, as the Covid-19 situation has improved, we've come here again," he said, adding, "However, the price of items seems to be a bit high."
"For middle income groups it's crucial to shop within budget, which I can do here easily," said Shahriar Ahmed, another shopper.
"Tama Kumandi Lane is extremely popular among middle-income group shoppers," said Ahmed Kabir Dulal, general secretary of Tama Kumandi Lane Merchants Association.
"Around 10,000 shops in 110 malls are now buzzing with Eid shoppers from afternoon to midnight."
People are also rushing to South Land Centre and Johur Hawkers' Market for buying men's wear, including shirts, pants and panjabis.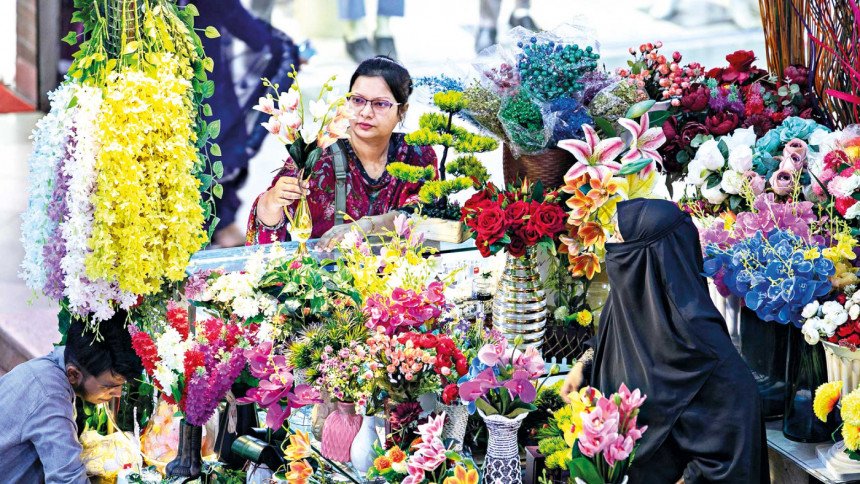 As South Land Centre and Johur Hawker market are both famous for their stock of export quality shirts and pants throughout the year, male shoppers retained their tendency to rely on these places for their Eid shopping.
Different models of casual shirts, t-shirts, jeans and gabardine pants are available in this market with the price ranging from Tk 300 to Tk 1,500.
"Sales are gaining momentum as customers are taking interest in some newly designed garments that we brought in this year. Since clothes aren't sold here in fixed price, customers always enjoy the chance to bargain here," said Md Farhad, a salesman at Johur Hawkers Market.