More than just walls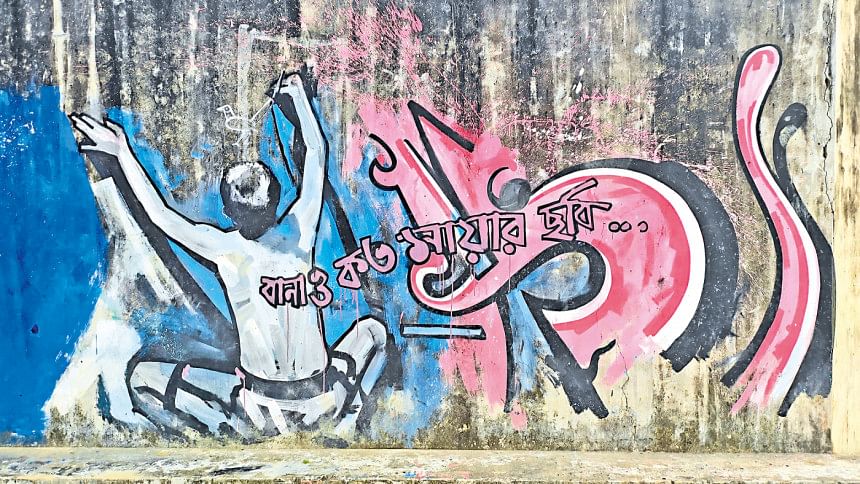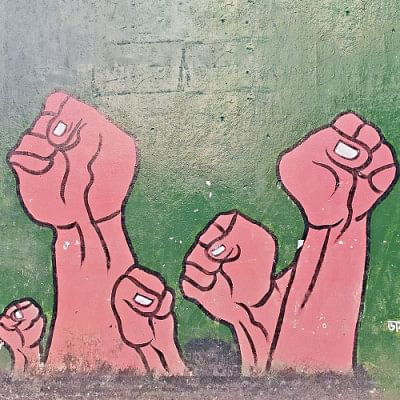 The Chattogram University campus is already blessed with natural aesthetics. From its greenery to its water bodies, CU is known to bring serenity to those who visit it.
To add to this, a host of wall paintings has brought a new dimension of eye-catching beauty and new look to CU's vicinity. Not only have they enhanced the gracefulness of the campus, they have also started to eradicate the deflating political signs and slogans that marked the walls previously.
Students are at the core of this initiative. From coming up with versatile ideas to implementing them into murals, they did almost all of it.
Graffiti artist Fatema Kaniz Nafisa, a student of the public administration department, said, "We were tired of seeing all the political slogans and names of political leaders on our walls. But from now on, we get to see colourful art works instead. We owe our gratitude to those teachers who encouraged us to paint the walls in front of our classrooms."
The variety of styles employed to paint the walls is another marvel. Stencil art, murals, graffiti, scribbled quotes and more, all can be found etched in these walls.
Some of the pieces carry insightful messages, some of them welcome occasions like Pahela Baishakh, New Year, or International Mother Language Day, while others are more of the abstract type.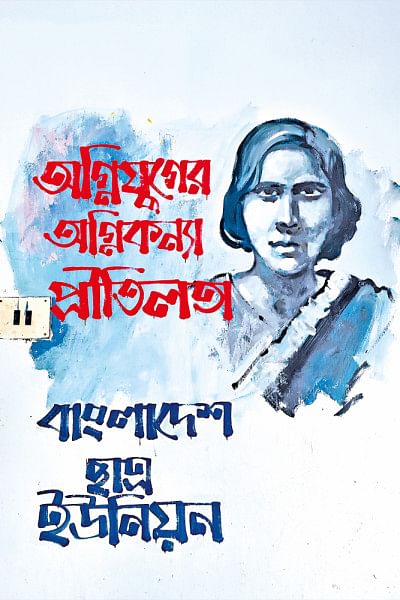 Some of the pieces are political too, although not in the way that the previous wall paintings used to be. Rather than being a vehicle to popularise some leader or declare support for another, these pieces act as a voice for the voiceless. From expressing rage to reworking a popular inspirational quote, they are painted to generate hope and awareness.
There's also a few graffiti that depict the campus' landmarks as well as its history. One of the most popular pieces features a shuttle train at the station near CU.
The artworks have made their way onto social media too. Almost every day, social media platforms are being flooded with pictures posted by CU students and visitors. The artists said what led the walls to go viral is the fusion or local aesthetics with a touch of literature that the graffiti are made of.
Among others, the library building, museum walls, CU station walls, central field and gymnasium walls have become the most noticeable.