Ferry service between Boalkhali and port city on the cards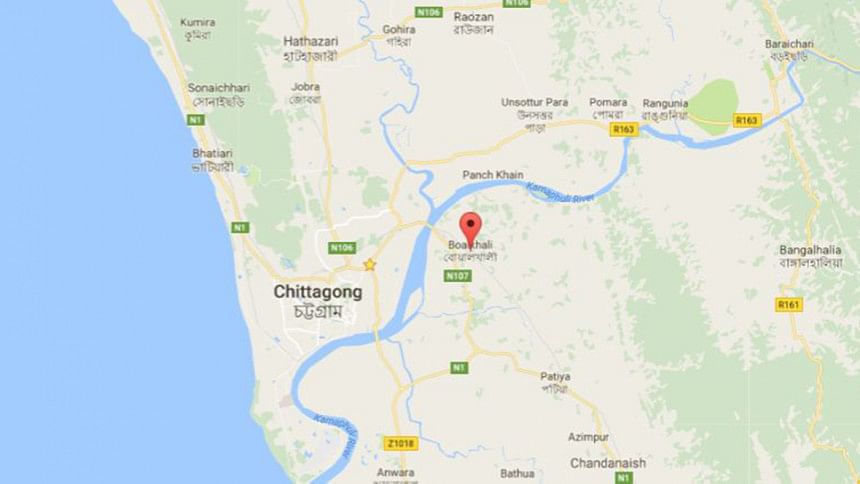 The Roads and Highway Department is planning to start a ferry service through the  Karnaphuli river between Boalkhali and the port city, making communication between the southern Chattogram and port city smoother.
ABM Amin Ullah, secretary of the Road Transport and Highways Department, recently visited the relevant places to verify the feasibility of the ferry operation.
Pintu Chakma, executive engineer of RHD Chattogram, told The Daily Star that they have already started construction work of the link road for ferry vehicle traffic. "Initially we will run two ferries. The number of ferries will be increased later if the demand increases. We will determine the ferry fare in coordination with other areas."
The port city and Boalkhali upazila is connected by the century-old Kalurghat Bridge. Around 20 lakh people, from Boalkhali and port city, rely on this bridge for transportation. Meanwhile, a passenger demo train runs from Chattogram to Dohazari and crosses the bridge twice a day.
The current Kalurghat railway bridge, built in 1931, was declared "risky" by the railway in 2001. But trains and other large vehicles continue to travel through the crumbling bridge. The railway authorities have proposed to construct a new bridge recently, but it will take some time to start the operation, said a railway official.
On July 5 last year, Yooshin Engineering Corporation, a subsidiary of South Korea's state-owned Exim Bank, a potential donor of the project, submitted a revised proposal to the BR on location, design, cost and construction period of the 780-metre-long bridge. A feasibility study on the project and its architectural design have been prepared by the Korean company.
Golam Mostafa, a railway official and focal person of the Kalurghat bridge project, told The Daily Star that the new bridge would be built 70 metres north of the existing one. The construction work would begin in 2024 and end within four years if everything is on track.