Charges Mir Quasem found guilty for
Charges Mir Quasem found guilty for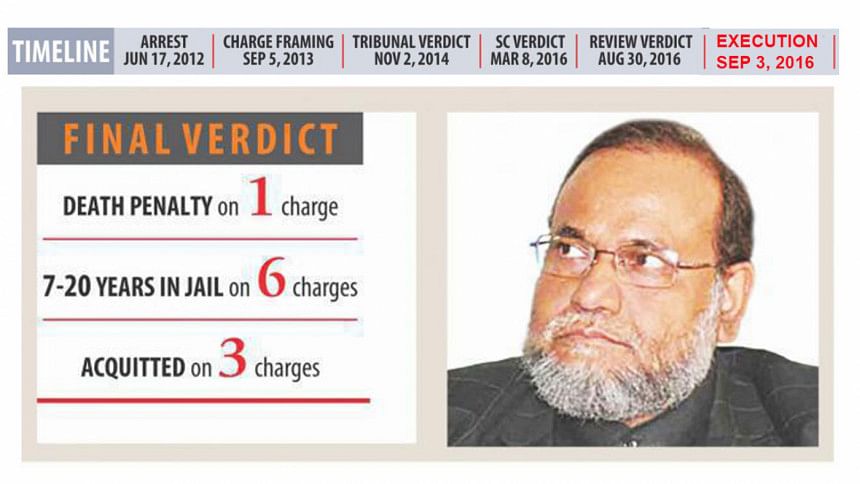 The International Crimes Tribunal has found involvement of Jamaat-e-Islami Mir Quasem Ali in 10 wartime offences including murder, torture and detention.
The 62-year-old was facing 14 charges for crimes against humanity committed during the country's Liberation War in 1971.
Quasem was indicted for crimes that were committed in November and December of 1971.
CHARGES NIZAMI AWARDED DEATH PENALTY FOR
1. One Jasim along with five unidentified people was abducted some time after Eid-ul-Fitr of 1971. They were detained and tortured at Dalim Hotel at Andorkilla and later killed.
2. Jahangir Alam Chowdhury, Ranjit Das Prokash Latu and Tuntu Sen were kidnapped sometime in November, 1971. Latu and Tuntu were later killed and their bodies were never found.
DIFFERENT TERMS OF IMPRISONMENT
The tribunal jailed him for 20, 10 and seven years on eight charges for abetting and facilitating in abduction, torture and detention.
He was found not guilty on four other charges.