NZ - Always the bridesmaid, never the bride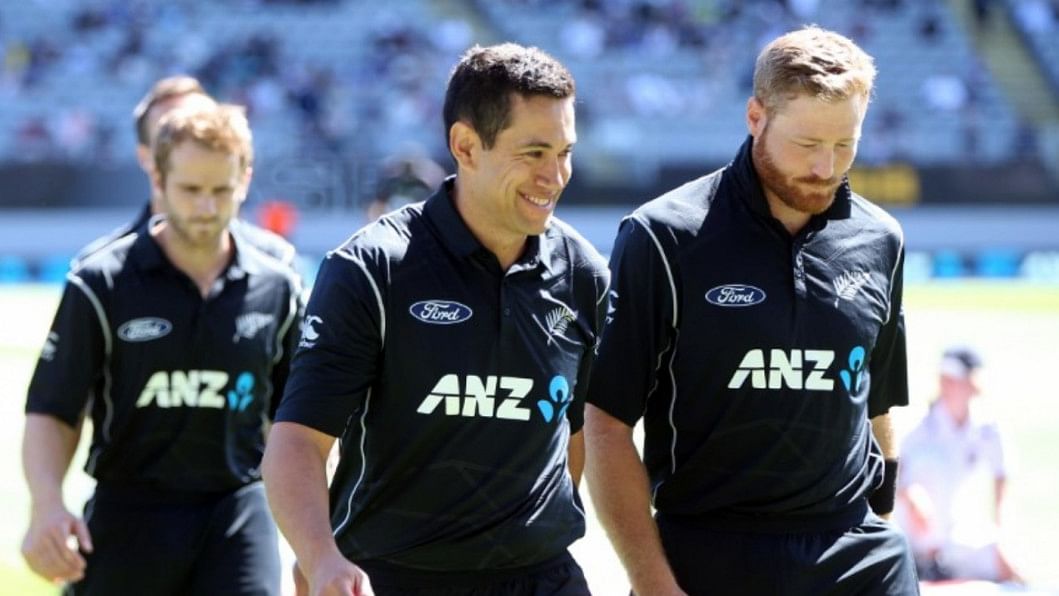 Ross Taylor is matter-of-fact when he reviews his career and previews New Zealand's Champions Trophy hopes: is this the year he adds a world title to his list of credentials?
The elder statesman of New Zealand cricket, known for poking out his tongue on reaching a century, has stamped his mark on the game over 11 illustrious years at the top.
Taylor has stroked a New Zealand record 17 one-day centuries, is one behind the country's Test best with 16, and with no plans to retire before the 2019 World Cup he has the New Zealand records for the most runs in both formats firmly in his sights.
But his status as one of New Zealand's greats does not count as much as team records for Taylor who lists "any time it's a world tournament" as his cricket priority.
Leaving a legacy of being second is not something the 33-year-old wants.
In 87 years of international cricket since New Zealand played their first Test in 1930, the only tournament they have won was when they beat India in the 2000 Champions Trophy final.
Since Taylor joined the side six years later the trophy cabinet has been bare, he notes, when asked to name his career highlights ahead of his fourth Champions Trophy tournament in England and Wales.
"Beating Australia 3-0 in the Chappell-Hadlee in 2007, the last World Cup (when New Zealand made the final for the first time) was pretty special and making the final of the (2009) Champions Trophy was a highlight," he said.
Taylor senses this New Zealand side can put the runners-up tag to bed despite being only fourth in the ODI rankings behind South Africa, Australia and India and just ahead of England.
But a tough draw means they have to start strongly, he said.
Strength in depth
"The players have played together for so long now we know each other so well. Our depth is probably our strength," he said, comparing the 2017 squad to teams past.
"But we need to start well. We have two hard matches straight up against Australia and England and if we don't start well the tournament's over."
And if this tournament doesn't work out then Taylor said his next target was the 2019 World Cup "and after that, we'll see."
The right-handed number four batsman has come a long way since his debut when he was run out for 15 in a ODI against the West Indies in 2006.
He did not make the 2006 Champions Trophy side but was included as cover under the title of "assistant manager" and featured in the record books for running out Umar Gul when on the field as 12th man in a pool game against Pakistan.
Back home a month later he belted an unbeaten 128 against Sri Lanka and he has been a permanent member of the New Zealand side ever since.
As for poking out his tongue on reaching 100, that is done at the request of his daughter Mackenzie.
Although only five, Mackenzie is a knowledgable critic of her father and when Taylor was recently going through a poor patch of form she told him: "Dad, I think now you should poke your tongue out if you get to 50."