Mathews to lead, Malinga returns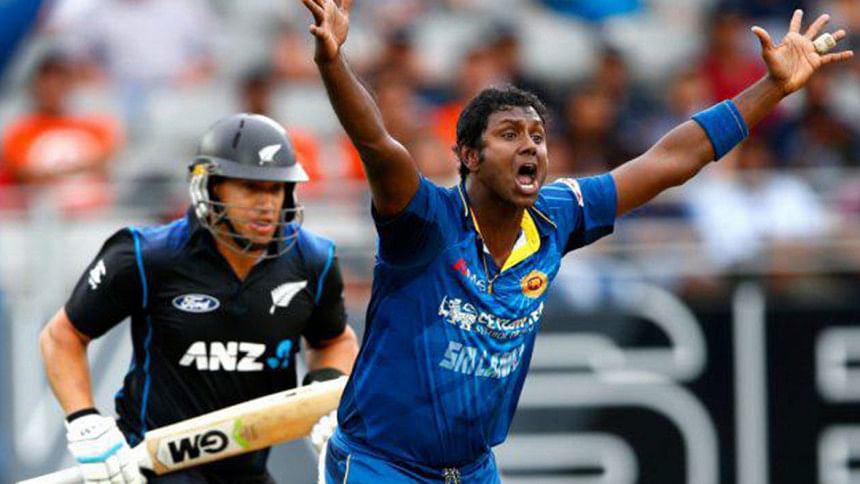 Angelo Mathews will return as Sri Lanka skipper for the Champions Trophy after missing the ODI series against South Africa, the tour of Australia and the home series against Bangladesh.
Sri Lanka Cricket Monday announced a 15-member squad led by Mathews, who cut short his tour of South Africa after twisting his ankle in January.
"I am 100 percent fit now and I also hope to be able to bowl," said the all-rounder.
He said he was "very happy" with the squad chosen for the tournament and hopeful of making a good impression.
"I have got the best squad." he said. "We can do well with this team. I am very happy. I have a lot of confidence. We have an opportunity to bring an ICC trophy to Sri Lanka."
Chief selector Sanath Jayasuriya said Lasith Malinga was also being inducted into the squad after nearly two years and was fully fit to play in England.