'Dortmund are no dreamers but still in with a chance'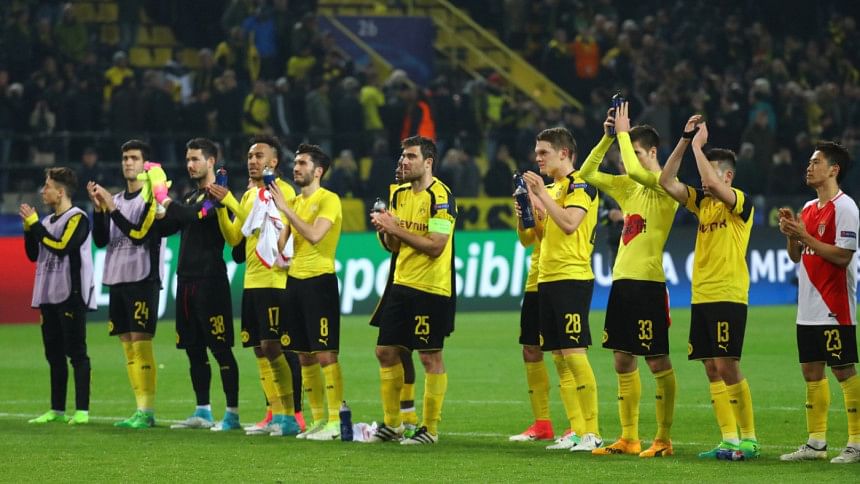 Borussia Dortmund, still shocked after a bomb attack on the team bus last week, have a slim chance of overturning the 3-2 home loss to Monaco in their Champions League quarter-final first leg, club CEO Hans-Joachim Watzke said on Tuesday.
Speaking ahead of the team's departure for Monaco for Wednesday's second leg, Watzke said Dortmund had already performed a "superhuman" task after playing a day following the attack and then bouncing back with a Bundesliga win on Saturday.
"We are no dreamers. We know that our chance is slim but it is still there," Watzke told reporters.
"The team has delivered an almost superhuman effort. We can draw strength from that."
Three explosions rocked the Borussia team bus on its way to the stadium last Tuesday and left the team's Spanish defender Marc Bartra with a fractured arm.
With the fixture rescheduled for the day after, a shaken Borussia looked all at sea in their 3-2 loss to Monaco and their coach Thomas Tuchel acknowledged his side were ill-prepared to play so soon after the attack.
However, Borussia bounced back with a 3-1 Bundesliga win over Eintracht Frankfurt on Saturday.
Tuchel included Sven Bender, who was taken off injured against Eintracht, and Marco Reus, who scored on his comeback from a six-week injury break on Saturday, in his squad.
It is still unclear who carried out the attack. German prosecutors have doubts about the authenticity of letters that suggested Islamist militants were behind it.