Shaping a greener future: The rising influence of sustainability careers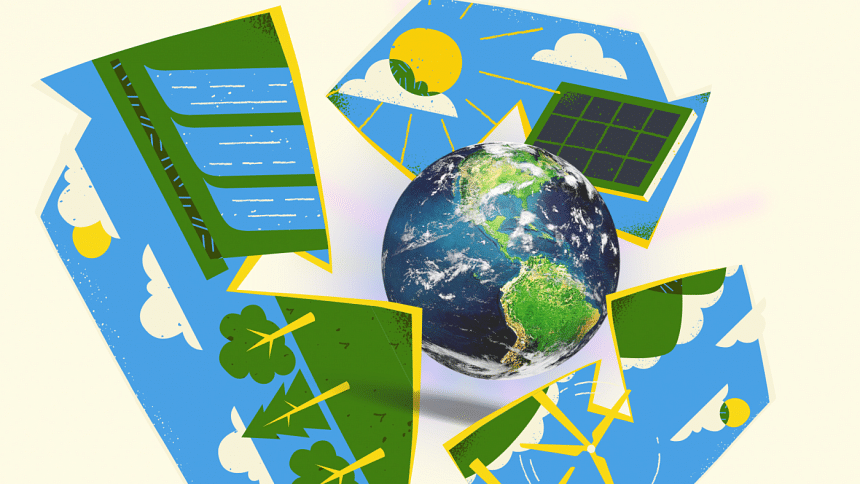 In an era plagued by environmental issues, sustainability has emerged as a lucrative and satisfying professional path due to a growing awareness of the need for sustainable practices. Careers in sustainability provide a variety of options for people who are passionate about building a greener, more sustainable future, and have the potential to have a significant influence.
As the effects of climate change, resource depletion, and social inequity become more severe, the demand for sustainability experts grows. Jobs in this field combine a business's social, environmental, and economic facets.
Renewable energy, for example, offers potential in solar, wind, hydro, and geothermal power, accelerating the transition to sustainable energy sources. Conservationists aim to protect and restore ecosystems, save endangered species, and promote sustainable resource management. Environmental issues are also integrated into architecture, urban planning, and product creation by sustainable design professionals.
Furthermore, sustainable agriculture experts concentrate on regenerative farming practices and food system resilience – addressing the interplay between food security and environmental sustainability.
Elsewhere, sustainable business consultants help businesses integrate sustainability into their operations, guiding them towards responsible practices and ethical decision-making. Environmental policy analysts help to establish rules and advocate for long-term policies at the national and international levels. Corporate sustainability managers execute methods to minimise carbon footprints, promote social responsibility, and increase stakeholder participation inside organisations.
On the other hand, sustainable transportation planners strive to create efficient and environmentally friendly transportation networks to reduce emissions and congestion. These are just a few instances of the numerous different professions available that allow one to make a real impact in the world.
Dr K Ayaz Rabbani, Associate Professor and Head of the Department of Environmental Science and Management at Independent University, Bangladesh, advises, "If you plan on working in the field of sustainability or the environment. You will require a few skills. To understand how nature works, you must first have a basic understanding of the environment, ecosystems, biologies, and chemistry in your ecosystem. Only then can you come up with answers."
This field requires more than just knowledge and abilities though. Collaboration and useful relationships can also be fostered via networking within sustainability networks and attending industry events. Participating in mentorship programmes and joining professional organisations dedicated to sustainability helps to advance one's career.
"There are some specific job skills or soft skills that are highly crucial in this area. Empathy is one of the most important. You must be highly aware of who is affected by environmental degradation and sustainability. This is a skill that should be taught in school, but it can also be cultivated at universities in terms of raising your empathy, as well as how to make crucial holistic adjustments," he continued.
Dr K Ayaz Rabbani also shares, "Students from the Department of Environment Sciences and Management usually go to the NGO sectors, such as Grameen and Brac, as well as projects funded by several UN and World Bank programmes related to the environment and sustainability."
"There is also a strong drive for environmentally friendly practices, particularly in the garment sector, but also in other industries. Entrepreneurship is the third area that I believe is expanding. There are those that are working on things like sustainable farming, agriculture, and sustainable agriculture, in addition to solar panels and ways to minimise water waste. The government is providing a lot of funding for this, as well as a lot of loans for green businesses," he adds.
As sustainability becomes more ingrained into the fabric of our society, the demand for sustainability specialists will rise. Whether through renewable energy, conservation, or sustainable urban design, sustainability professionals are at the forefront of building a greener future for all. Individuals can combine their passions with meaningful employment thanks to the adaptability of sustainability careers, which creates a harmonious balance between personal fulfilment and global influence.
References:
1. Harvard Business Review (February 1, 2022). How to Build a Career in Sustainability
2. Nexford.org (August 10, 2021). Working towards a greener future: Careers in sustainability
Sumaiya Rashid is a student at Independent University, Bangladesh.