Why local companies can and should make up the majority of our IT sector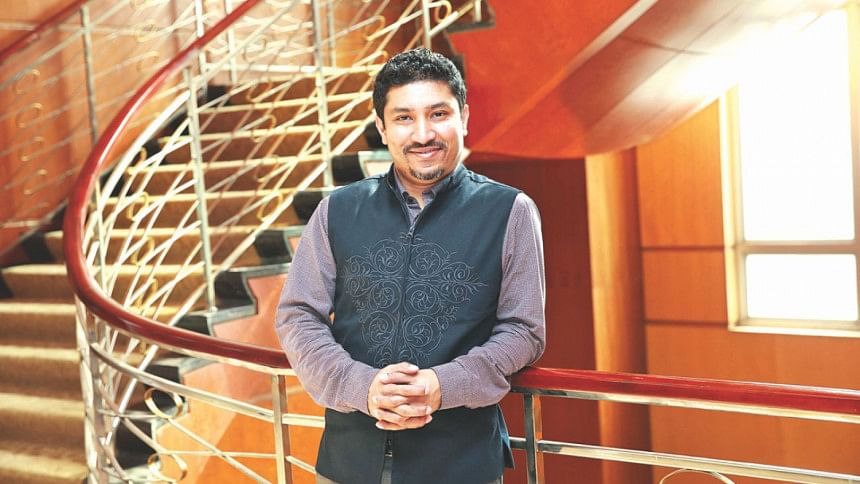 When our vision is sky-high, strategies should be most fitting as well to achieve the target. Dominance of local IT players is crucial for local market development, whereas multinational and transnational companies are dominating the Bangladeshi IT industry. Foreigners are given access to important and confidential documents. Consequently, the country is facing major threat and our national security is at risk.  Bangladesh Bank became prey to the hackers during the recent debacle of about USD 100 million electronic theft. To amend this situation, control of our IT industry must be in the hands of local companies.
We want growth of our local companies. Conversely, we have seen that ICT public procurement for foreign funded projects are easier for the foreign large organizations to get. Local companies cannot participate in spite of having the proficiency due to the difficult conditions imposed by the foreign funding agencies. As a result in most cases these money flows out of the country. Singapore, Malaysia and many other countries have public procurement guidelines where it's specified that 50% or more of the public procurement must be done by local body.
Bangladesh and Worldwide media reported how Chinese hackers broke into the systems of Bangladesh Bank. Speculations on the rise that confidential information were also stolen during the hack.  Few months back, hackers robbed money in ATM booths of number of banks. These banks use expensive foreign Software and technology. Our local IT companies offer high quality IT and ITES. Yet we are bringing foreign companies and experts spending a fortune. We are using IT solutions made by these foreign companies disseminating our sensitive information to them.
Our local IT companies are creating world-class Software. Corporation like Microsoft, Dell, Nokia, Samsung, Wells Fargo Bank, City Bank NA, Standard Chartered Bank Limited, State Bank of India, HSBC are using Software developed by Bangladeshi IT companies. Many of our local companies have massive global presence. These companies are contributing in our economy and creating employment for thousands.
Foreign Software vendors who supply IT solutions to Bangladeshi businesses generally leave the country after making the sale. So there's no source codes available for these Software which make it difficult to customize. After sales support from these vendors are also poor.  Mega public projects like obtaining National ID Cards and Passports are handled by foreign companies. Our private and sensitive information are now exposed to threat from these foreign countries. Government must give these projects to local companies to safeguard the sensitive information. 
We have seen in India that Telecom, Heavy Industries and Renewable Energy sectors have policies to protect domestic producers from the increasing penetration of foreign manufacturers.  Creating policies that put highest significance on local investment was the reason behind the developments in Malaysia, Singapore, Thailand and Taiwan. Instead of spending money on
foreign products, these countries nurtured their local entrepreneurs which gradually had taken them almost to the level of developed counties. World economists termed it as "Asian Miracle". In Bangladesh, current investment scenario is opposite. Local investors have to undertake a lot of risks while the importers of the same IT products are enjoying incentives. It's causing adverse effect on our local IT industry and flowing a large pile of money out of the country every year. We encourage foreign investments. However, to ensure survival of local IT com
panies, foreign investors must work in at least 50% participation with a local company. It will create level playing field. Besides, tender participation must include 50% partnership condition.
We are optimistic that by 2018, we will achieve 1 billion dollar IT export and the IT sector will be able to contribute in country's economy like RMG; given that these amendments and proposals are materialized.  Local companies can and should make up the majority of our IT sector.
Shameem Ahsan is President, BASIS; Director, FBCCI; General Partner, Fenox Venture Capital.