Tecno Camon I
Premium design at a budget price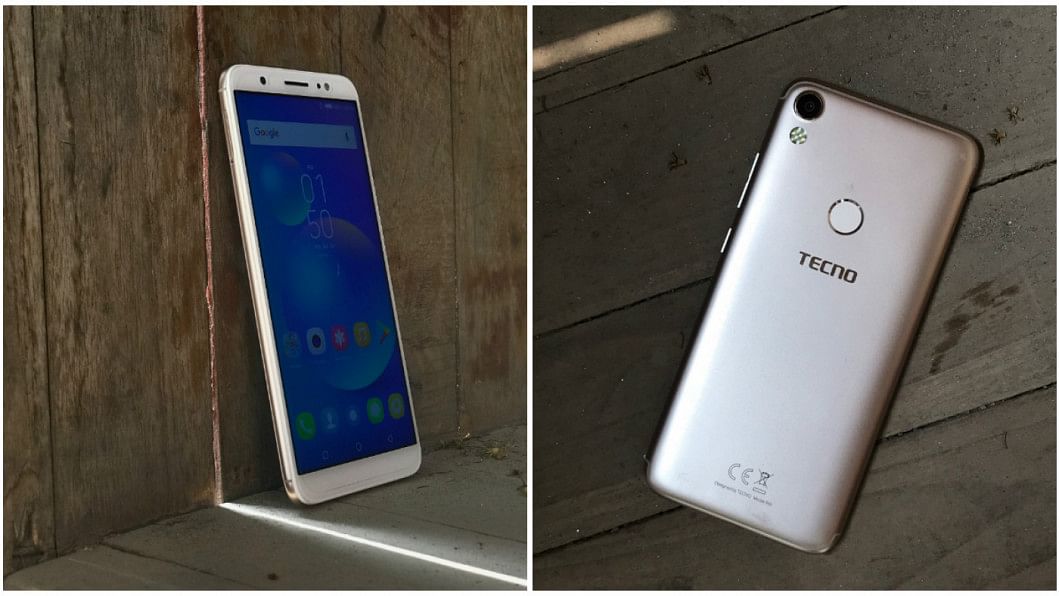 The sub 15,000 BDT smartphone segment has an ever-expanding list of capable contenders, but Tecno impressed us last year with their well-built 'i7', which had a decent set of hardware for the price you would be paying. This time around, their flagship comes paired with a smaller blow to the wallet, but with some small compromises to the spec sheet.
DESIGN
It looks brilliant. The plastic unibody design, even though not metal, feels decidedly superior to its competitors in the market, while the the 18:9 aspect ratio display makes it look much more expensive that it actually is. It sits quite comfortably in hand and feels quite light; well too light actually, if that's a thing.  I can't stress enough how the Camon i does not feel like a sub 15,000 BDT device.
DISPLAY
The tall 5.65" IPS LCD display is praiseworthy, delivering bright colors and great viewing angles. Visibility under the sun was remarkably good. One small gripe would be regarding the display's refresh rate, which felt to be slightly on the lower end of the spectrum as scrolling fast through the app drawer showed some unpleasant motion blur effect. The pixel density on the 1440x720 HD+ panel is average at this size, with slightly soft edges visible when peered closely at the screen. Where it makes up for the pixels is with the brightness – you will not need to squint or hide behind a taller person to see why the person you're sharing a ride with is driving further away from you on the map, only to find that he or she is waiting right next to you. A good display panel on devices in this price bracket is a rare find these days, and we quite liked the colors on the Camon i.
PERFORMANCE AND BATTERY
As with almost all new phones but the latest iPhone, the Tecno comes with a pretty quick fingerprint sensor at the back. The rest of the phone stands quite well with the competitors as well. It is powered by a 1.3GHz quad-core MediaTek MT6737 processor and comes with 32 GB on-board storage and 3 GB of RAM. No microSD slot, unfortunately. Although an entry-level processor, the phone did not face any notable slowdowns and completed everyday tasks without any drama. The regular usage scenario included strolling around in the usual social media applications, with 10 to 12 tabs open in Google Chrome and the SoundCloud music application running in the background. Applications open fairly quickly, and switching between them was pretty swift. Graphics intensive games like Dead Trigger 2 and Asphalt 8 took a slight toll on the performance, but not frequent enough at all to be discouraged. The 3050mAh battery easily lasts a full day with the regular everyday usage.
UI
The Camon I runs on Android Nougat 7.0, flared out with the custom HiOS UI. Our long-term review of the Camon I's precursor, the i7, proved that Tecno is committed with updates to their phones, and we hope the Camon I will not disappoint in this regard. HiOS comes with notable visual tweaks over stock, and adds gesture features, like drawing alphabets to launch particular apps, to do regular tasks a bit easily. There is some bloatware, most of which can be disabled if not deleted.
CAMERA
The 13MP rear shooter isn't amazing, but it isn't awful either. The camera is marketed as the highlight of the Camon series of products from Tecno, but our tests showed that the photos produced were just above average. Images in good lighting conditions were decently sharp, with good color reproduction. The camera app tends to slightly overexpose for photos in good lighting conditions, but manually selecting the exposure gave much better results. Low light is where the camera struggles quite a fair bit. Photos aren't too noisy but that's mostly due to the software making up with aggressive noise reduction, which in turn forces photos to lose detail. You will need to minimize camera movement as much as possible to get good results in less-than-great lighting conditions.  Video recording unfortunately maxes out at 720p.
But if you're concerned about your selfie game going down with sun, the 13MP front camera with dual LED flash has got you covered.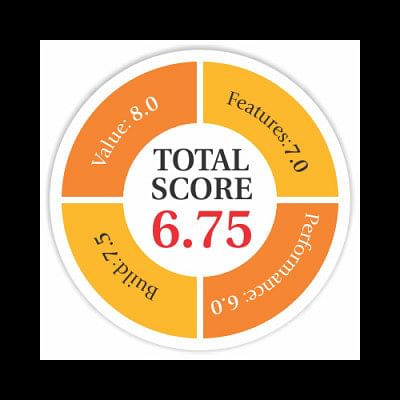 The Verdict
The Tecno Camon i is a very good looking, well-built phone. The 18:9 display provides a brilliant source for consuming multimedia content if you're not pixel-peeping. The camera albeit not great, is actually above average for the price you would be paying for the device. Battery will soldier on for a full day before being needed to be plugged in, and performance in day-to-day tasks are handled without much disappointment. The Camon i is, as the popular figure of speech goes, a jack of all trades but a master of none.
Specs
Display: 5.65 Inch HD+ IPS Touch Screen Display
OS: HiOS based on Android 7.0
CPU: 1.3 GHz MT6737 Quad Core Processor
RAM: 3GB RAM
ROM: 32GB
Camera: Front-13MP & Back-13MP
Features: Fingerprint sensor, Wi-Fi, Bluetooth,   FM Radio
Colours: Champagne Gold, Midnight Black and  City Blue
Battery: 3050 MAh
Price: Tk. 14,690/-