Check out these password managers to protect all your passwords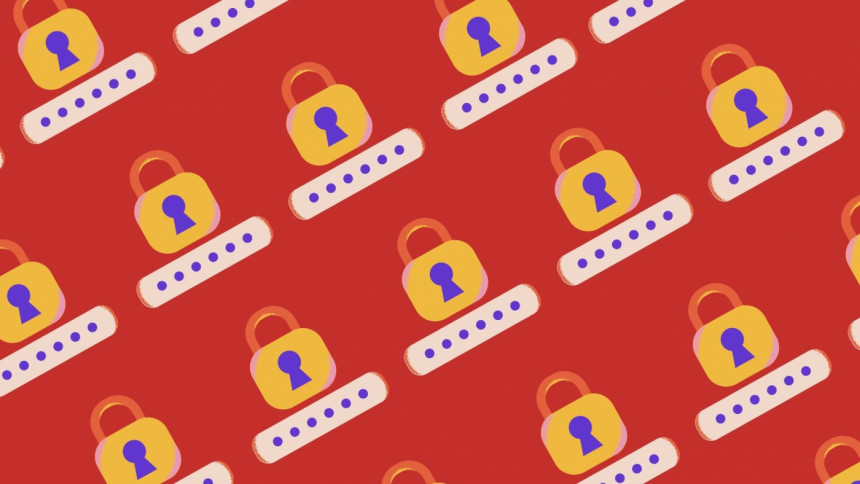 Have you ever faced trouble logging into an account because you have inconveniently forgotten what your password was? Are you tired of keeping track of your multiple accounts and the indecipherable mish-mashed passwords you have set for each of them? Then why not give password managers a chance to remember, store and organise all your passwords to rest your forgetful brain?
Writing down your passwords on a piece of paper or saving them on your note-taking apps are all in the past. Having a sprawling array of accounts or signing in to various services require having unique passwords, and hence, a well-curated password management app can do its magic where you will have to remember only one master password so that you can finally stop using excessively simple numbers or random phrases such as '12345', your birthdate, or the word 'password' as your password for everything.
After evaluating a handful of password management apps, here are our top picks.
Keeper
The award-winning password manager app, Keeper password manager and digital vault, packed with super-secure features, helps you create, organise and store strong passwords for almost all websites and apps. This user-friendly app ensures a safe experience across online platforms and browsers.
This Editor's Choice password manager offers top-notch features such as robust two-factor authentication support, secure encrypted vault, dark web monitoring to track cyber-threats, varied subscription options and full password histories. You can organise all your passwords, confidential files, photos and videos in its vault.
However, Keeper's pricing recently increased. The premium version of Keeper charges a whopping US$29.99-US$50.72 per year for Personal Keeper Unlimited Subscriptions and US$71.99-US$95.88 for family plans, although this is still reasonable compared to its competitors. Millions of people and thousands of businesses have put their trust in this password manager. So can you, to maintain your passwords efficiently and with ease.
LastPass
Another top-rated password management app is LastPass. It remembers all your passwords and sensitive details across all your devices. It also stores your digital records, generates complex passwords and helps you utilise an auto fill-in option to simplify your online life. Additionally, it offers monitoring services to let you know if your credentials have been compromised or exposed.
Their service is used and trusted by over 70,000 businesses and 25 million individuals across the globe. While the service is free of charge (including a 30-day trial for its premium version), you can upgrade your plan by unlocking premium features for US$3-4 a month, where annual plans are also available for around US$37 to US$48 dollars a year depending on their varying paid plans.
1Password
1Password comes with multiple layers of high-quality security with military-grade encryption. You can get access to this easy-to-use password manager through its standard edition, which costs US$3.99 per month, but if you pay for a year at a time, the monthly cost goes down to US$2.99 per month (US$35.88 per year).
1Password's family plan for five family members costs US$4.99 per month or US$59.88 per year. Their team starter pack is priced at US$19.95, providing monthly service for up to 10 members. Businesses can set up a 1Password team account for US$7.99 per user per month. Although it does not have a free version, it offers a 30-day free trial for all its plans to help you try it out for a fair amount of time to decide if you want to opt for a subscription.
They often give out occasional discounts: giving one during the pandemic, so keep an eye out for the reduced prices if you're interested in this app. 1Password also has a zero-knowledge policy, which means they do not store or sell any data of yours. Instead of overworking your memories, this app makes your online existence less vulnerable to password-based attacks.
When it comes to other password management apps, some honourable mentions include Dashlane Password Manager, Kaspersky Password Manager, Bitwarden Password Manager, RoboForm Password Manager and Norton Password Manager. All of these are worth checking out as well.
Using the same password everywhere is not a safe practice. It can easily give potential hackers access to all your info or credentials in the blink of an eye, which can put your security at risk. Also, remembering dozens of different passwords for different platforms at all times is out of the question for many. The recommended password managers, all of which use AES 256-bit encryption standard algorithm to secure all of your digital information, can help ensure that you enjoy a hassle-free digital life.