Here's why switching to ebooks is a good idea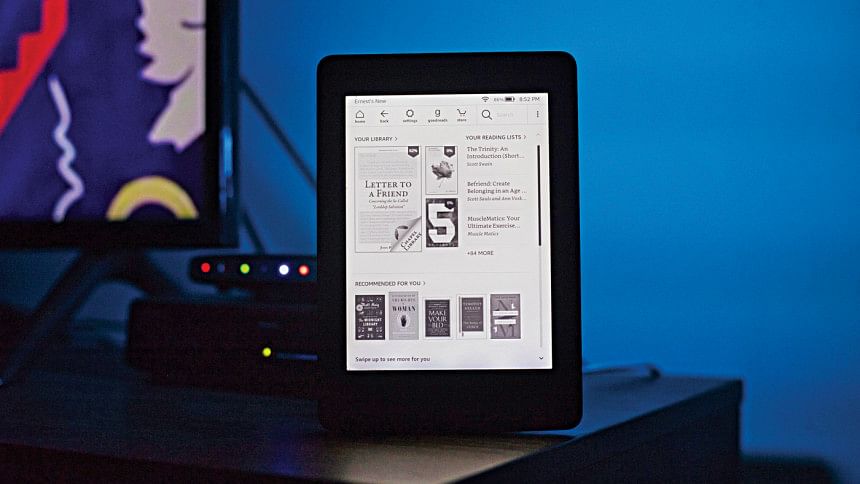 Reading is popular. It has always been that way. Human beings have been reading ever since patterns of writing first emerged in cuneiform in Mesopotamia and books have always contained a kernel of our individual merriments.
From book burnings to book bannings, we have to come to live in an age where books are available to everyone with one click on their digital device. More books are written, printed, and read than ever before in the history of our species.
When it comes to reading, physical books - hardcover and paperback - and their digital counterparts, ebooks, have both been booming with readers.
That being said, e-books have been nothing short of revolutionary and have been popular with all ages.
Whether you are a voracious reader prying to get to the climax of a story or a sleep-deprived academic/student rushing through hundreds of pages to find material to research and write on, chances are that you must have read an ebook.
Despite the alluring charm of physical books and their wafting smell, ebooks have their own distinct feeling of drawing you in and allowing personalised moments of bliss in reading.
Here are 5 reasons why you should think of shifting to ebooks: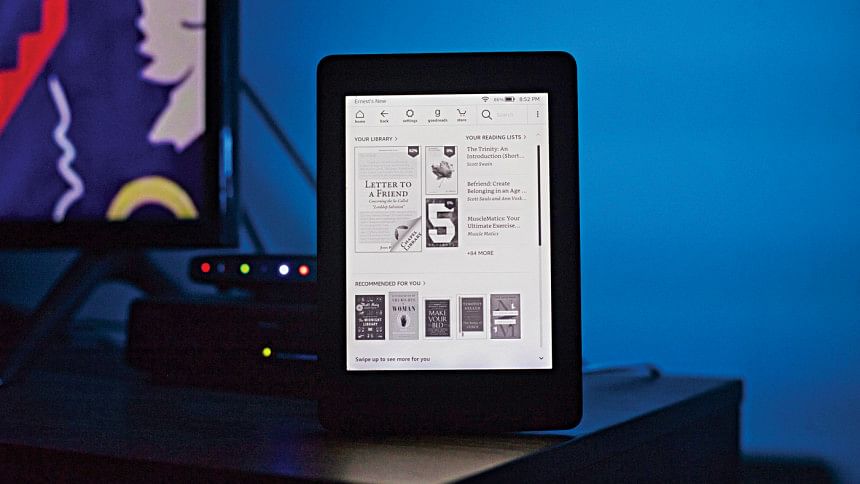 Portable in action
Ebooks can be read anywhere in any place at any time, be it in the dark or early mornings. With apps like Google Books and Apple Books as well as e-reader devices such as Amazon Kindle, one does not need to worry about carrying piles of books, papers, and magazines when travelling.
One can read a book while travelling in a plane or bus allowing some momentary calmness to one's mind. One does not need to hoard books and run out of space. Instead, they can all be kept in one place.
Raheel, a 2nd year PhD candidate, always carries Kindle with him when he goes to work in the villages as considering it his "only luggage other than his clothes".
"Carrying a Kindle helps me to draw upon my work when going to the most remote areas to conduct nature as it helps me to take notes and read upon the material, and smoothly update my colleagues sitting elsewhere about my progress," remarked Raheel on the portable nature of ebooks.
Allow customised reading
Reading ebooks carries perks for those who want to read in their own space, create side notes, and also look up meanings of different words/phrases. Many ebooks have built in-dictionaries meaning you do not have to leave your book and look for a meaning of a certain word separately.
You can do all this while reading a book. Those who have eye problems can freely customise the text to read the way they want to. Adjusting the ebooks from the frame of one's own preference allows the reader to read in their comfort zone.
Ebooks usually have a user-friendly interface that adds a layer of comfort and warmth for the reader when reading.
Availability of material
Ebooks consist of books, research papers, comic books, and magazines meaning they can all be compartmentalised in one place. Rather than taking the hassle of waiting for the latest books to hit the libraries, one can simply get the ebook from the publisher of their choice.
This means easier accessibility and less running down to the local book store. We all know the anxiety that sets in when you have to wait months for your favourite read to be in your hands. That is why ebooks come in handy.
Allowing yourself with the prowess of lapping up ebooks also gives you access to writing that you otherwise wouldn't be able to get your hands on. This includes books that have gone out of fashion or simply put - do not exist anymore.
University libraries also allow ebooks to be borrowed showcasing how enhanced reading has become with the advent of ebooks in the market.
Planning one's reading cycle
Ebooks are perhaps the best way to get hold of one's reading habit, be it for pleasure or academic reading. You can bookmark and print the necessary pages that you need instead of relying on buying books which you probably might just not read the second time in the future. Not all books have that demanding beguiling quality that harkens us back to read it. Some readings are just that - readings.
Tanjim, an A level student, says, "reading ebooks related to my courses and then printing the relevant pages and chapters to condense into notes is extremely helpful as it is not possible to get the books in one place. Plus, we never read the whole book, just the specific chapters."
Considering how education has fully shifted online in light of the global pandemic, Tanjim also attests to the fact that more students are reading ebooks as there has been a seismic shift in everything going digital.