PayPal prepping for Bangladesh launch
Signs agreement with Sonali Bank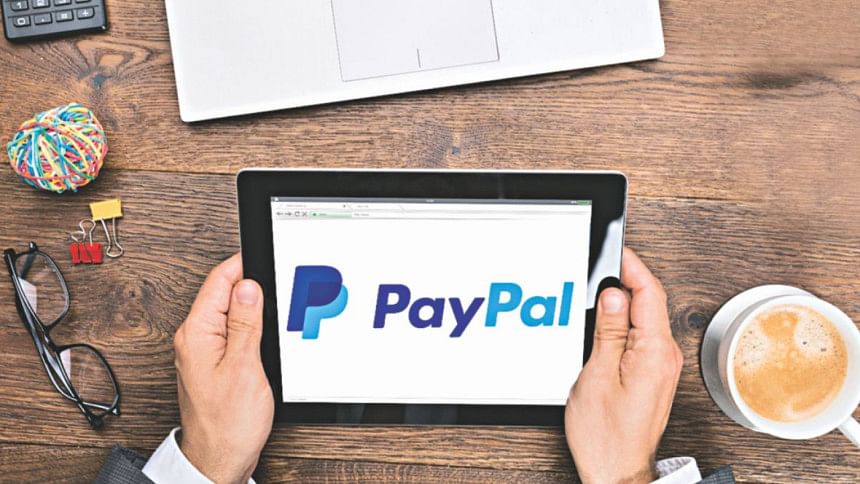 PayPal, world's most popular online money transfer service, is finally opening its door for Bangladesh. Recently the Dider Md. Abdur Rob, Deputy Managing Director of Sonali Bank confirmed the media about PayPal and Sonali Bank signing a draft agreement about PayPal extending its service in Bangladesh. Although no formal announcements were made initially, the news of PayPal launching its services in Bangladesh was broke by Md. Mahbub Kabir, Director of Board of Investment (BOI). He mentioned about the good news of Sonali Bank signing a deal with PayPal through his Facebook account.
A highly placed source working on this project informed that a team of PayPal officials made a trip recently. They underwent several meetings with government and other associated bodies to formulate the operating policies of PayPal in Bangladesh.  The source also informed that after discussion between both parties a draft agreement was made. That document was sent for approval to the San Jose HQ of PayPal. Very recently PayPal gave green light to the draft agreement. The source also confirmed that an announcement from the either side is due soon. Although when BYTES contacted PayPal to verify the news of such an agreement, Pooja Sabharwal, Head of Communications- Paypal India responded back to our mail saying:  "PayPal is not currently available in Bangladesh and we don't have news to share right now regarding future plans. However, Xoom, a PayPal service, has been live in Bangladesh since November 2015. Through Xoom, people in the U.S. can send money to loved ones by depositing money to leading banks in the country, including Sonali Bank."
So if everything goes right, the long pending process of bringing this American online money transfer service in Bangladesh is about to come to a gleeful ending. Freelancers and people related to the outsourcing industry rejoiced to this announcement since this would mean hassle free money transaction at a reasonable fee.
Bangladesh government has been negotiating with PayPal for years to launch the service its services in Bangladesh. The discussion took a positive turn when a top level delegation team went to the PayPal HQ to smoothen the process last year. Zunaid Ahmed Palak, State Minister of ICT division, led the delegation team last time. And they brought the good news of Xoom (a PayPal service) wanting to re-launch its services in Bangladesh. Xoom is currently available in Bangladesh and can pick up cash directly from 15 partner local Banks. Xoom also offers bank deposite service in more than 58 banks here in Bangladesh.