A year of 4G, controversies and satellites in space
Tech round-up of 2018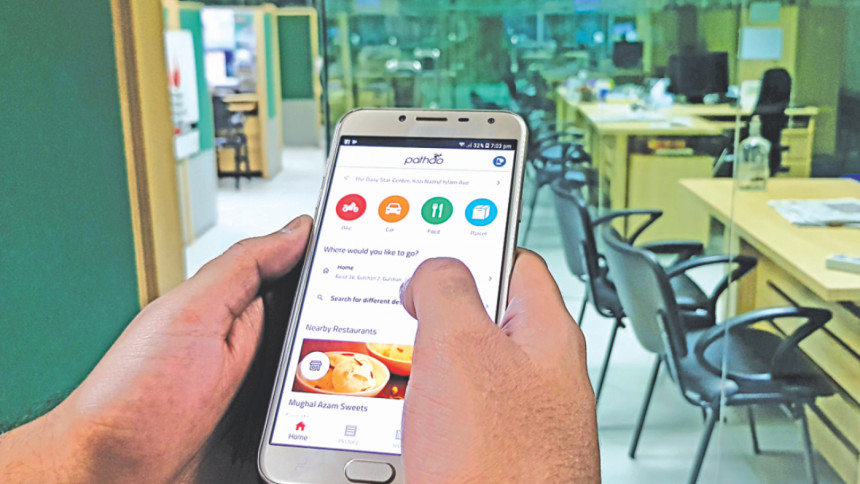 User data mismanagement
Pathao and BTRC have come under major scrutiny this year for mishandling users' data. BTRC collected the personal data of around 7 crore (70 million) mobile phone users without their consent, handing them over to the Bangladesh Bureau of Statistics (BBS) just days before the elections claiming that it is for a survey. Similarly, ride sharing platform Pathao has come under fire this year for peddling sensitive user information to a third-party server in California. Pathao's reasons for doing this are still unclear but as far as it goes, it was unnecessary for the company to store user contact. Under the existing laws, however, both BTRC and Pathao have no right to share user data to third parties unless there was a court order or an issue of national security.
The year of online content and account takedowns
The trampling of civil liberty and freedom of expression online made headlines this year. Several news websites such as The Daily Star, bdnews24, Priyo.com and many other online newspapers were blocked for different durations throughout the year. For the first time, the country witnessed the capping of internet speed as well as the temporary suspension of 3G and 4G services when school students took to the streets in August demanding road safety. Many people, including eminent photographer Shahidul Alam were arrested during the protest for spreading "Gujob" (misinformation) online. And with the elections right around the corner, the internet has mysteriously slowed down, and an army of cyber-patrollers have been appointed by the Election Commission to detain miscreants for spreading "Gujob".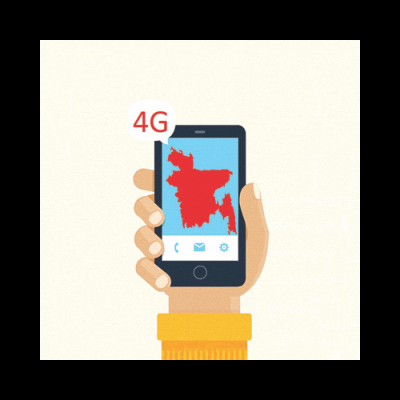 The launching of 4G services
Grameenphone and Robi were the first to start providing 4G network services in the country, starting on the 19th and 20th of February respectively. Grameenphone were the first to secure 5 million 4G users which is a small proportion of the 9 crore (90 million) active internet users. Although Teletalk's journey into 4G came late in the year, with all the Telcos now providing 4G services, we can go into 2019 knowing that Bangladesh has truly moved into the fourth-generation data service era.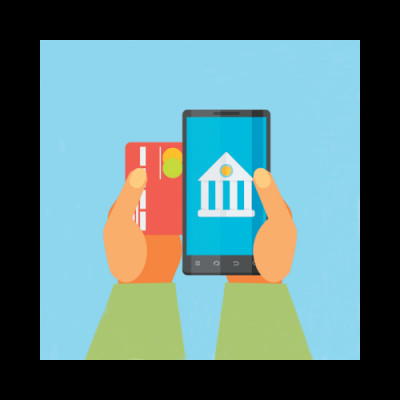 The year of Digital Financial Services
In between the launching of bKash's app in May, Nagad's unveiling and the aggressive marketing from Ucash and DBBL's NexusPay, digital financial services are more prominent in Bangladesh then it ever was. The bKash app was well received and it has been continuously updated including geolock to prevent fraudulent activities. Out of everything that happened though, Nagad's initial unveiling was a major head turner. Nagad, an initiative of the Bangladesh Post Office, will offer a daily transaction limit of Tk. 250,000 which is much higher than the transaction limit of Tk. 15,000 found on other mobile banking services. The other major launch of this year was iPay, the first online payment platform in Bangladesh.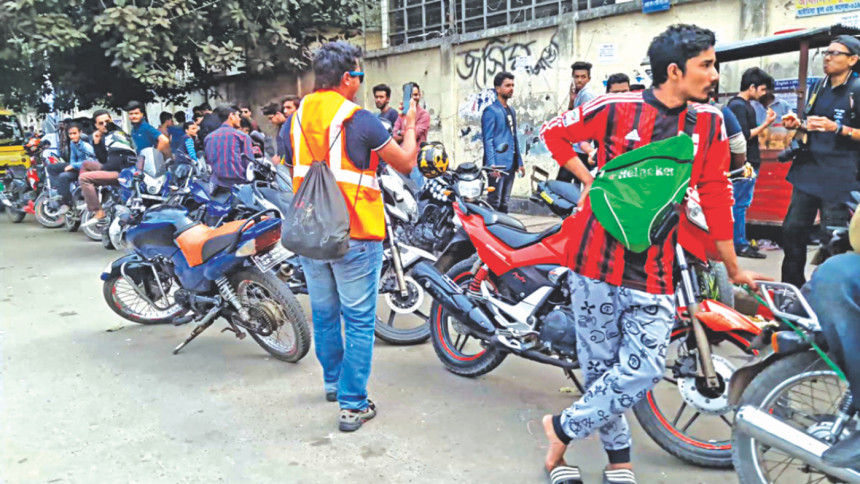 Start-up funding
This year, Pathao secured over $10 million funding from Go-Jek while Shohoz Rides raised over $15 million from Golden Gate Ventures and some other VCs. Shopup, the Bangladeshi based fintech start-up, raised $1.62 million from Omidyar Network and angel investors from different large organisations and global banks. Microsoft for Start Ups was also launched this year and its focus is on recommending start-ups for funding. The initiative will also provide technological support and assistance to these start-ups.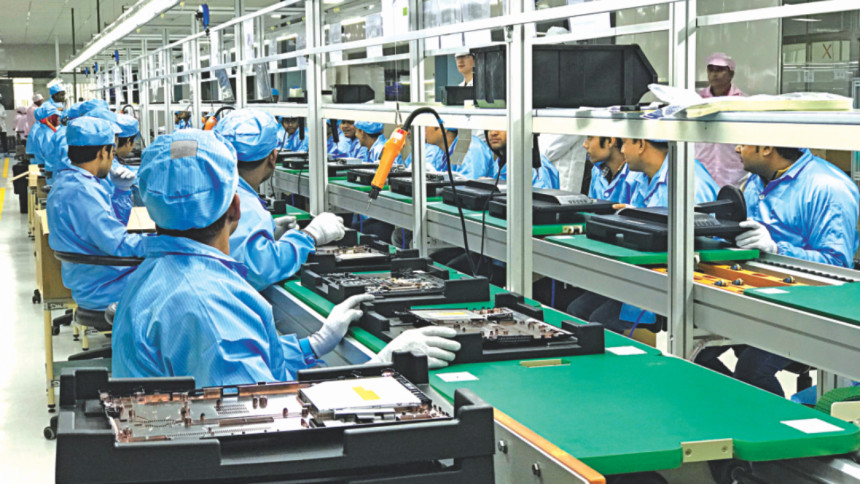 Strides in local hardware manufacturing
It was this year in April that Samsung announced that they would start assembling 4G enabled handsets and start distributions of the first batch during Eid-Ul-Fitr in June. Other companies such as, Aamra, Symphony, Transsion Bangladesh (the makers of Itel smartphones) and Daffodil have also opened factories or are in the process of launching their factories in Bangladesh.  It was only last year in October that Walton inaugurated their factories and started building laptops, smartphones and other devices. The government are supporting these initiatives, with reducing the custom duty on mobile phone parts by 36 percent, bringing it down to 1 percent. They have also increased the duty on handset imports by 10 percent. Other gadgets, such as, TV, refrigerator, automobile and other light engineering product saw a steep rise too.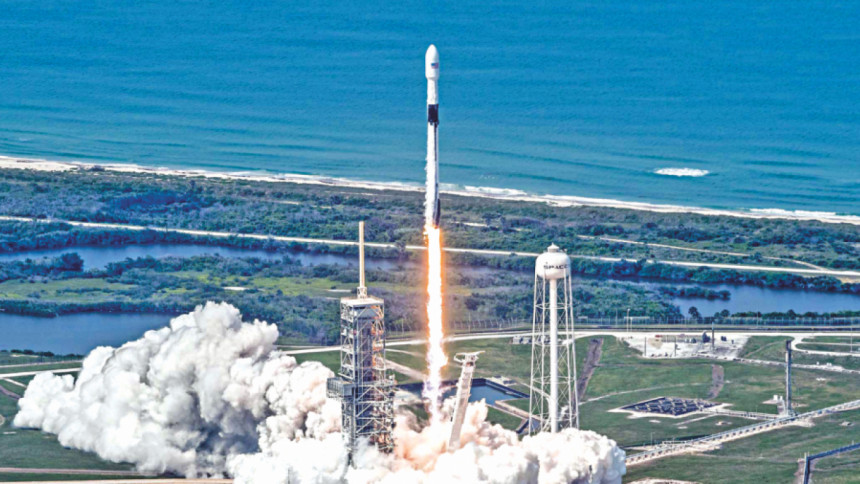 Sending Bangabandhu Satellite-1 in space
Bangabandhu Satellite-1 is our first footprint in space and it was stamped on 11 May, 2018. The satellite is a means to providing Direct to Home (DTH) service for TV channels, VSAT, backhaul and trunking, network restoration, disaster preparedness and relief. Before the Bangabandhu Satellite-1, we had to rent these services from other satellite service providers which would cost us upwards of $14 million per year. With this satellite in place however, Bangladesh stands a chance to earn up to $50 million a year from renting out the excess capacity to other countries in the region.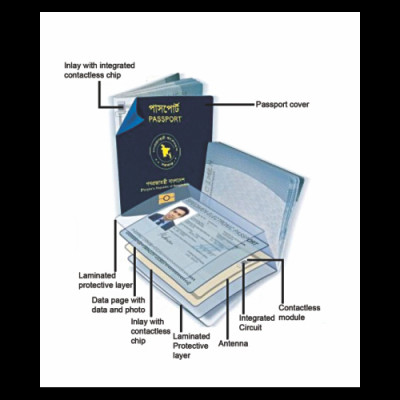 ePassports are here
The Department of Immigration and Passports, with assistance from German company Veridos GmbH, have made ePassport services available in Bangladesh this year. It is a 10 year contract ensuring us ePassport services till 2028. Bangladesh is the 119th country to make ePassports available to its citizens. To begin this process, almost a 100 members from the Directorate of Immigration and Passport were taken to Germany to receive training on ePassport services. The ePassport will be the same design as the current passport except for the first two pages which will sport a polymer card embedded with a chip containing the holder's information.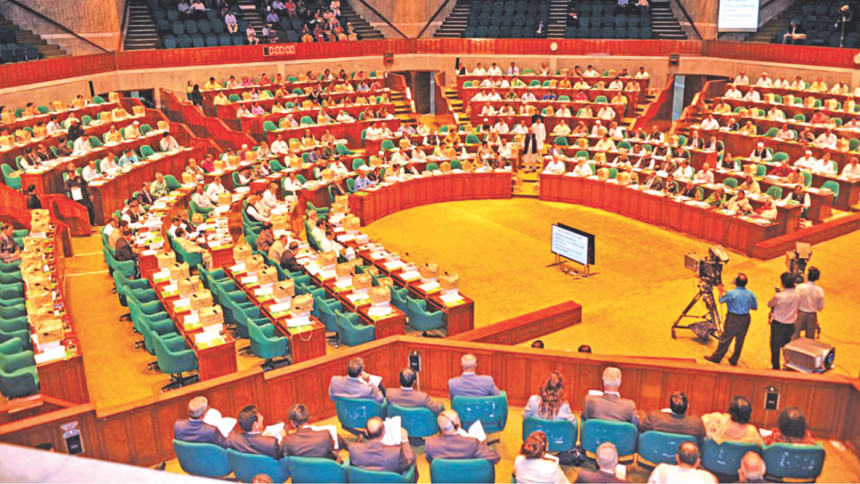 The controversial Digital Security Bill 2018
On 20 September of this year, the Digital Security Bill was passed in parliament and it stands to impede independent journalism and free-speech. As per section 32, there will be a fine of Tk. 25 lakh or a maximum of 14 years of prison for anyone committing crimes through digital means. Section 31 of the act says that a person found spreading hate speech may face up to seven years in prison or Tk. 5 lakh in fines or both. These laws have created a sense of insecurity among the citizens of this country. Section 43 of the Digital Security Bill - which makes it possible for police officials to arrest anyone under the suspicion of a crime being committed or evidence being destroyed - further reinstating these fears and insecurities.