Air purifiers for home and office: Our recommendation
Dhaka was just named the world's most polluted city, with the city's air registering 184 on the Air Quality Index (AQI). With the very air we breathe officially being branded as 'unhealthy', air purifiers are quickly becoming a necessity. People who suffer from respiratory problems and seasonal allergies can benefit greatly from using an air purifier. 
A purifier for your home or office also provides an extra layer of protection against everything from airborne pollutants to dust particles, pet odours, smoke and even viruses. But with so many types and brands of air-purifying machines available on the market, it can be difficult to discern which air purifier will be the best fit for you. Thus, we have listed some of the top air purifiers for your homes and offices:
The Sqair
Price: Tk. 14,500/- (Tk. 15,500/- for the added carbon filters)
CADR: 315 cubic metres/hour
Coverage area: 430 square feet
Weight: 6.3kg
Power consumption: 6 - 38 W
Noise level: 23 - 52 dB
Where to buy: Smart Air Bangladesh shop, Daraz
The Sqair by Smart Air is a good option if you are looking for an air purifier that is both cost-effective and easy to store. With a Clean Air Delivery Rate (CADR) of 315 cubic meters/hour and a maximum noise level of only 52 decibels, this purifier is as efficient as it is quiet. Within 25 minutes, The Sqair promises to clean spaces up to 40 square meters or 430 square feet.
With its high-efficiency particulate absorbing (HEPA) filter, The Sqair captures over 99% of viruses, bacteria, PM2.5 and other dangerous pollutants. But if you are looking for some added protection, consider going for The Sqair Chemical Warfare set, which comes with an additional carbon filter for harmful Volatile Organic Compounds (VOCs), odours and smoke.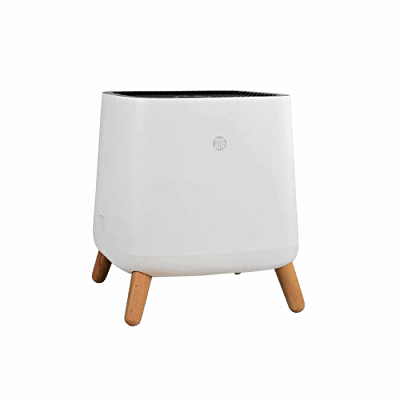 Sharp FP-J30E-B Air Purifier
Price: Tk. 17,900
CADR: 200 cubic metres/hour
Coverage area: 226 square feet
Weight: 4 kg
Power consumption: 13 - 50 W
Noise level: 23 - 44 dB
Where to buy: Esquire Electronics, Pickaboo.
Sharp FP-J30E-B Air Purifier comes with the same HEPA filters, cost-effectiveness and noise-less efficiency as the previous purifier on our list. But what sets this purifier apart is Sharp's award-winning Plasma Cluster Ion Technology (PCI), which cleans the air by dispersing ions that deactivate airborne threats such as viruses, allergens, bacteria and microbes. Sharp's air purifier also comes with features such as Anti-Dust Mode, HAZE mode, OFF Timer, Auto Restart, etc.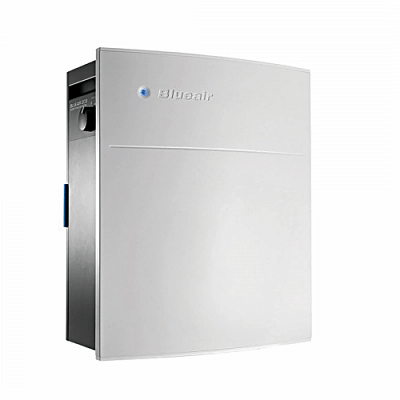 Blueair 203s Air Purifier
Price: Tk. 24,990
CADR: 263 cubic metres/hour
Coverage area: 240 square feet
Weight: 11 kg
Power consumption: 20-80  W
Noise level: 32 - 56 dB
Where to buy: Singer Bangladesh
The Blueair 203s Air Purifier comes with HEPASilent Technology for a noise-less experience. With advanced filtration and electrostatic charge, this purifier captures 99.97% of airborne pollutants, allergens, mould, dust, pet dander, smoke particles and pollen. Other noteworthy aspects of the Blueair 203s include ozone reduction, 3 fan speeds, odour removal and smoke stop filters with activated carbon (which are sold separately). With energy star ratings for best in class energy performance, the Blueair 203s is great for power-saving too.
Philips AC2721 Air Purifier
Price: Tk. 44,000
CADR: 250 cubic metres/hour
Coverage area: 699 square feet
Weight: 9.9  kg
Power consumption: 30  W
Noise level: 32 dB
Where to buy: Daraz, Panna Electronics, MarsonsBD
Philips AC2721 is a 2-in-1 purifier and humidifier. With a dedicated sleep mode, easy-to-set timers, child lock and dual HEPA filters, this air purifier is a reliable choice. In addition, the Philips AC2721 also comes with filter replacement alerts, 3 level fan speeds and a 3-step light indicator to show the air quality level in the room.
Tips for buying an air purifier
If you're new to buying air purifiers, or just want the best value out of your purchase, here are some handy tips to remember.
Pick an air purifier with sufficient coverage capacity taking into consideration the size of the room it's going to be placed in.
Always compare the CADR ratings. Higher the rating, the more effective the purifier at filtering specific pollutants.
Choose an air purifier that's effective at filtering out pollutants specific to your needs (e.g removing pet dander at home or cigarette smoke for the office). Look for HEPA filters, which are the gold standard for indoor air purifiers.
Check the noise level specifications. The lower the decibels, the quieter the air purifier. If you're thinking about the power bills, check the specified power consumption for the air purifier to estimate the ongoing costs.