Huawei Mate 20 Pro
The good, bad and ugly one month later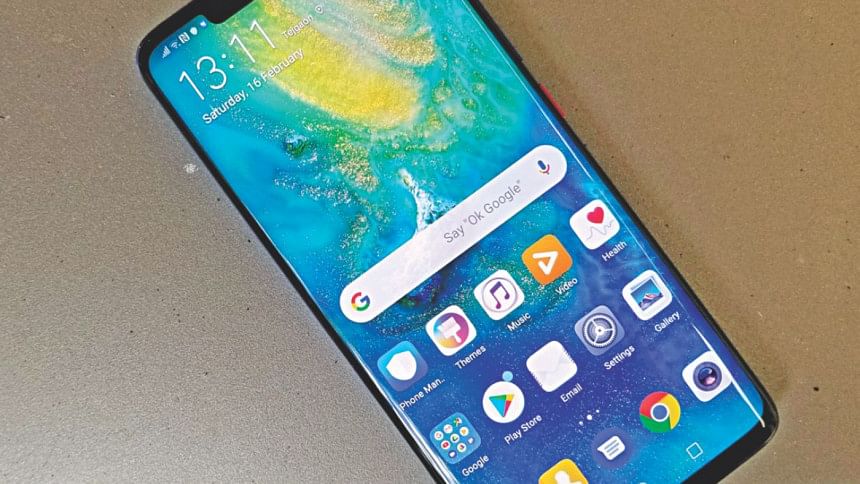 What is it?
Huawei's psychedelic hued flagship is a heavily specced out device that could make it the best smartphone of 2018. It has the fanciest camera, in-display fingerprint scanner; face detection to rival Apple's version and fantastic battery support. And that is just the first four that came to mind. The list goes on. Is it possibly the best though?
Build
Glass front and back with beautifully curved edges make it a joy to hold albeit a little slippery. The back has a 2x2 grid arrangement housing three camera lenses and a flash. All of that is wrapped in a gradient of iridescent blue and purple for the back. Some like it, other hate it and I love it. Black is so pedestrian. What I don't love so much is having to wipe it regularly because the mirrored finish is a nasty fingerprint magnet. Hide it under a case and it's gone. Huawei also has a textured back that glows and glistens as you twist it under the light.
The design is clean and minimal. And example being the speaker grill being nonexistent sort of. It's hidden inside the USB C port. All that minimalism also means the headphone jack has gone extinct like the recent Western Black Rhinoceros. It's sad but then, I always prefer wireless headphones over a typical tangled up mess.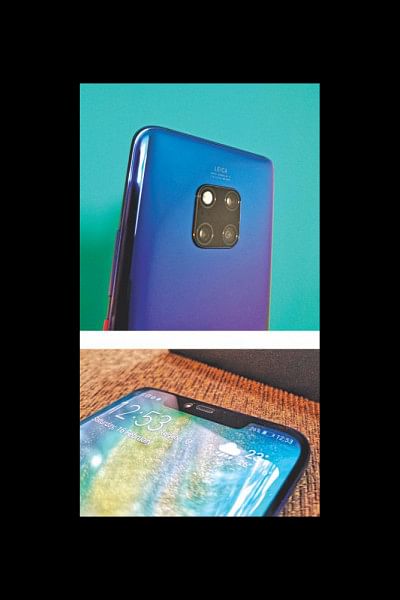 The cool gimmicks
This is the first time Huawei is offering an in-display fingerprint scanner freeing up the back from any more grooves.
Then there is the hideable notch.  Apparently, if you hate notches the way millennials hate their bosses and baby boomers, you can hide it. Necessary?  Not quite.
The 3D face recognition means you have more security because it cannot be fooled by a photo. But you can only store one face.
Display
The AMOLED display is an exact 6.39inches compared to the Note 9's 6.4 inches. The 19.5:9 wide aspect ratio offers an impressive and at this point undistinguishable, super sharp pixel count of 537ppi. Needless to say that is a gorgeous screen.
Software
The EMUI 9.0 isn't my favorite because it isn't the smoothest. But they have cleaned it up significantly while running on the latest Android Pie. Layout is now simpler and does offer a few more visual flourishes over stock Androids plain interface.
Camera
Three lenses: a wide 40-megapixel f/1.8, an ultra-wide 20-megapixel f/2.2, and an 8-megapixel f/2.4 telephoto. The last one offers 3x optical zoom which is surprisingly clear despite minor shakes. This seems to be a thing here for a lot of new devices. The Samsung A9 ha four lenses in similar fashion of diversity but that doesn't quite work half as well.
The photography is helped out by something called the Master AI system which tweaks and boosts certain things as you shoot. Most of the times it works very well but sometimes it bring sin unwanted image smoothening. While this eats up a bit of the natural effect, it makes it hugely appropriate for the Instagram crowd. The 24MP selfies on the other hand, while not outstanding, look more natural. But, you can tweak them up on-screen just how you want.
Battery
Wow. A 4200mAh battery is squeezed somewhere in that very narrow body and it last almost two days. I really did not believe it at first when they mentioned this but on typical usage, this phone will easily cross one day and into the next. YOU tweak the power savings modes and you can stretch it further. That is amazing performance in a phone this capable. But your PUBG session will not help. But the fast charging can help you get back into action with 0-70 percent in about 30 minutes.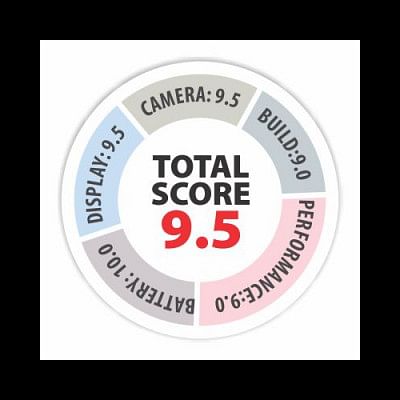 Performance
The Mate 20 Pro uses Huawei's very own Kirin 980 chipset while every other flagship runs on the Qualcomm's Snapdragon 845. Now in the real world usage, you simply won't' notice the difference between these processors. These are blazingly fast doing away with tasks like a vegan dismisses the meat menu at a restaurant. The geeks will love the subtle differences where each processor has its own pros and cons. The Huawei Kirin has a big pro with its 7nm architecture. IN non-geek speak, everything is smaller than the competitor, with distances reduced between each transistor. Less mean faster here.
The 6GB of RAM should also help keep things fast also which will be more visible 8 months to a year down the line. 
SPECS
Display: 6.39 inches,OLED, 3120 x 1440 pixels
OS: Android 9.0, EMUI 9.0
CPU: Huawei Kirin 980 7nm Mobile AI Chipset
2 x Cortex-A76 Based 2.6 GHz + 2 x Cortex-A76 Based 1.92 GHz + 4 x Cortex-A55 1.8 GHz
RAM: 6 GB
ROM: 128 GB
Camera: Leica Triple Camera with Ultra Wide Angle Lens, Back- 40 MP, f/1.8 , 20 MP, f/2.2, 8 MP, f/2.4, & Front- 24 MP, f/2.0
Features: 3D Face Unlock, In-screen Fingerprint, IP68 Water Resistance
Battery: 4200 mAh
Price: Tk. 89,990/-
VERDICT
Amazing performance, great looks, debatable colours and a fantastic camera make it a great flagship device. Being able to last more than a day makes it a killer device. The EMUI does take away a very few points. The best?  Almost. It ticks most of the boxes. In most cases it goes neck and neck or beyond other competing flagships. If the camera is the main reason you buy it, it falls just short of the Pixel 3. But 'just short' is still high praise.