Did Huawei just spill the beans?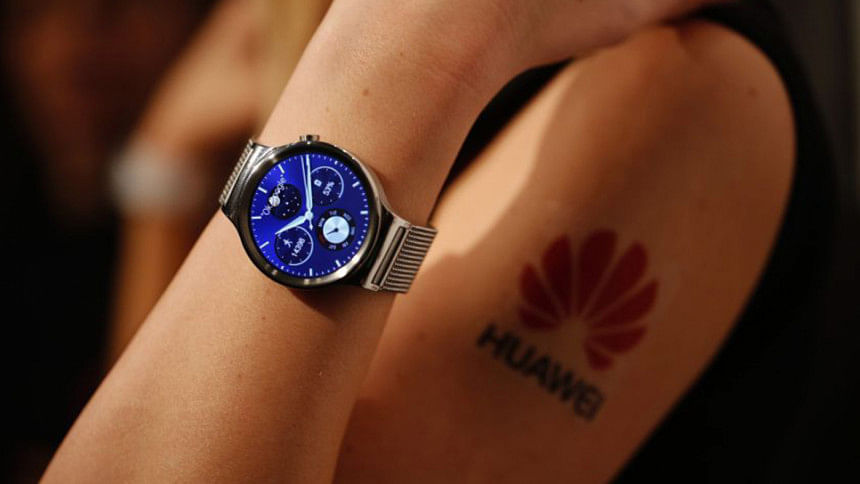 Huawei's long-awaited smartwatch briefly went up on Amazon for preorders yesterday before price and other details were eventually taken down.
Fortune.com quoted a Huawei spokesperson as saying: "Earlier today [yesterday], incorrect information about the upcoming launch of the Huawei Watch was published on a partner website. We have nothing to announce at this time. Stay tuned for more details next week."
According to the listing, the Huawei Watch has a round 1.4 inch screen, comes in four different colour and band combinations, starting at $349.99 and going up to $799.99 for a gaudy gold version. It is running Android Wear, Google's smartwatch operating system, and will be compatible with most smartphones running either Android or iOS.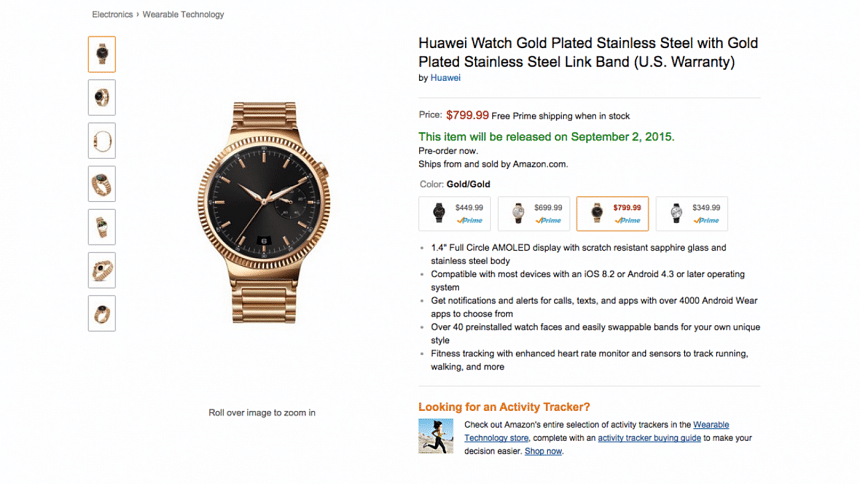 Android Wear only works with smartphones running Android, not with iOS. Huawei might have built its own workaround to support iOS into its watch, which would give it an edge over other Android Wear models.
Android Wear product manager Jeff Chang told Huffington Post last October that "[w]e always want as many users as possible to enjoy our experience, so in terms of enabling more people to use Android Wear we're very interested in making that happen."