'Scotland the most beautiful country in the world'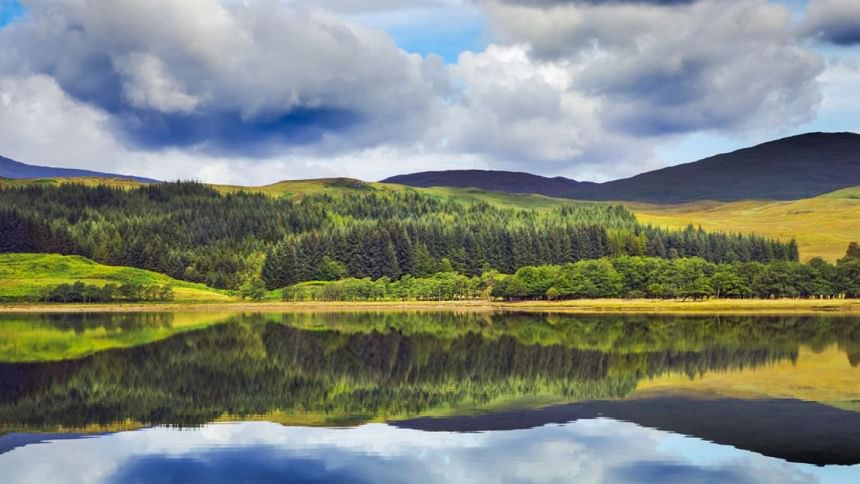 Scotland's wild, rugged beauty outranked every other destination to be named the most beautiful country in the world by readers of Rough Guides.
A look at the top three spots suggests that readers seem to be particularly enamored with countries that boast large, open spaces and dramatic natural scenery, as Canada and New Zealand round out the podium.
Meanwhile, from the country's deep, dark lochs and Scottish lore, to its string of ancient castles and mysterious ruins, Scotland's natural heritage has served as the muse for some of the world's most legendary poets, such as Robert Burns and Sir Walter Scott.
Scotland's Castle Country in Aberdeenshire, for instance, boasts 300 castles, stately homes and ruins -- the most castles per acre than anywhere else in the UK. Scotland's Castle Trail is a six-day itinerary that features stops at 19 of the country's most famous and dramatic castles.
A newer, but no less important addition to Scotland's heritage is the legacy of JK Rowling's Harry Potter series, which drew inspiration from Edinburgh's cobbled streets and winding alleys, and the country's dramatic landscapes.
To mark the 20th anniversary of the debut novel, "Harry Potter and the Philosopher's Stone" this summer, the country's tourism office created a four-day itinerary that features some of the cafes where Rowling spent creating her magical world, and some of the filming locations used in the movie franchise, including the Jacobite Steam Train, which inspired the Hogwarts Express.
Overall, a scan of the top 20 countries reveals a heavy slant towards countries in Europe, which take up about half the list.
One possible reason? Rough Guides is a London-based publication with a heavy British and European readership. 
For travel inspiration this year, check out the top 20 most beautiful countries in the world as voted by Rough Guides readers this year:
1. Scotland
2. Canada
3. New Zealand
4. Italy
5. South Africa
6. Indonesia
7. England
8. Iceland
9. USA
10. Wales