Internet users dip in October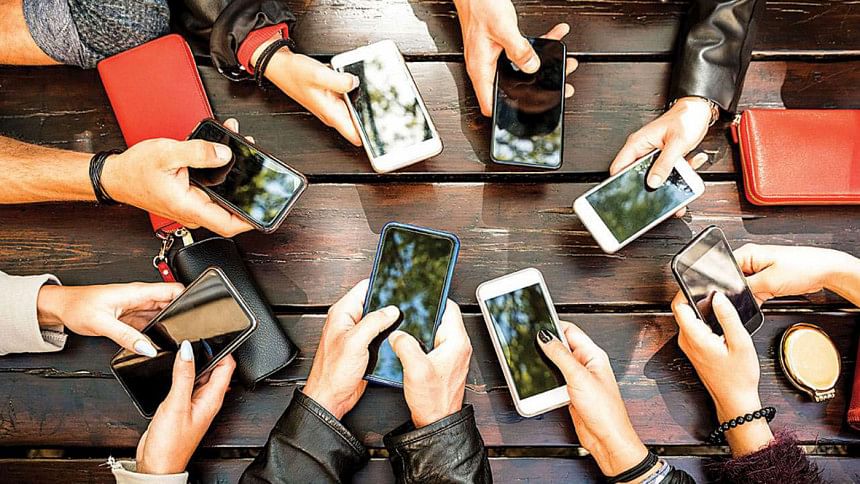 The number of internet subscribers in Bangladesh, including those using mobile internet, fell in the three months to October while the growth in broadband connections flattened.
 The number of internet users dropped to 12.61 crore in October, down 1.5 lakh from the previous month, according to data from the Bangladesh Telecommunication Regulatory Commission (BTRC).
 With this, the number of internet users has fallen by about 14 lakh since July, when the total subscriber base stood at 12.75 crore.
 Broadband connections, which saw massive growth during the Covid-19 pandemic, remained unchanged at 1.15 crore in October.
 "I think those who only got an internet connection to spend time are now stopping their usage amid the current economic downturn," said Nazmul Karim Bhuiyan, secretary general of the Internet Service Providers Association of Bangladesh.
 Many people availed broadband connections in the last two-and-a-half years as they had to rely on the internet to work, communicate, study and get updates on the pandemic, according to industry people.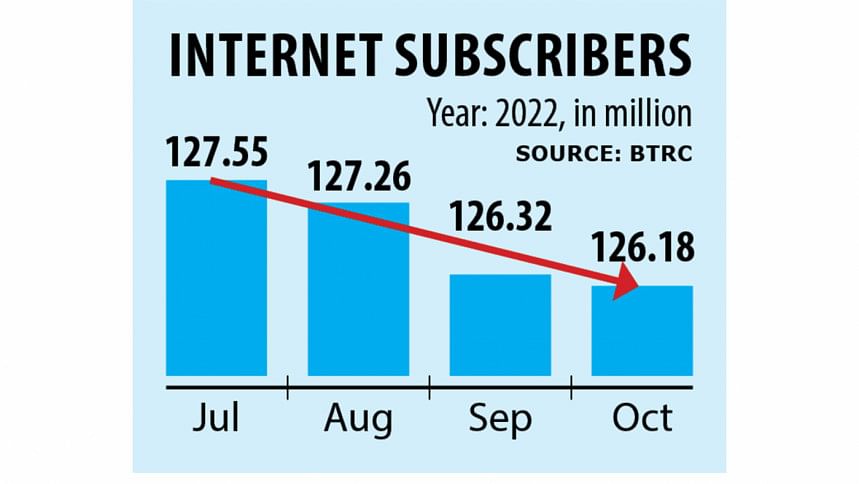 In February 2020, there were only 57 lakh broadband customers in Bangladesh. The number rocketed to around 1 crore in December of the same year, but growth began slowing at the beginning of 2022.
 But according to Bhuiyan, there is still demand for broadband internet in rural areas.  On a year-on-year basis, broadband connections dropped 2.32 per cent in October.
 The number of mobile internet subscribers dropped by about 1 lakh to 11.46 crore in August.
 Market analysis shows that 15-20 per cent of mobile network subscribers move from one operator to another or come back every month for various reasons, according to Mohammed Shahedul Alam, chief corporate and regulatory officer of Robi.
 "Value-added tax and other tax rates have increased on new connection sales in the current financial year. Apart from that, the minimum recharge amount has increased by Tk 10-20 while the number of packages and offers has been reduced," he said.
 So, many customers who kept their second or third connections active with low recharge amounts are now either not using them at all or are using them as the primary connection.
 "These factors have reduced the fierce competition in selling new connections," he added.
 However, the number of unique internet users is much lower than the BTRC data suggests as many people use multiple SIMs.
 According to the new population census of the government, about 6.5 crore people aged five or above in the country of 16.51 crore do not use the internet.
 The GSMA estimates only 31 per cent of people in the country are using mobile internet services, which is lower than the South Asian average.