'Bangabandhu-1 to be ready for commercial use by Aug'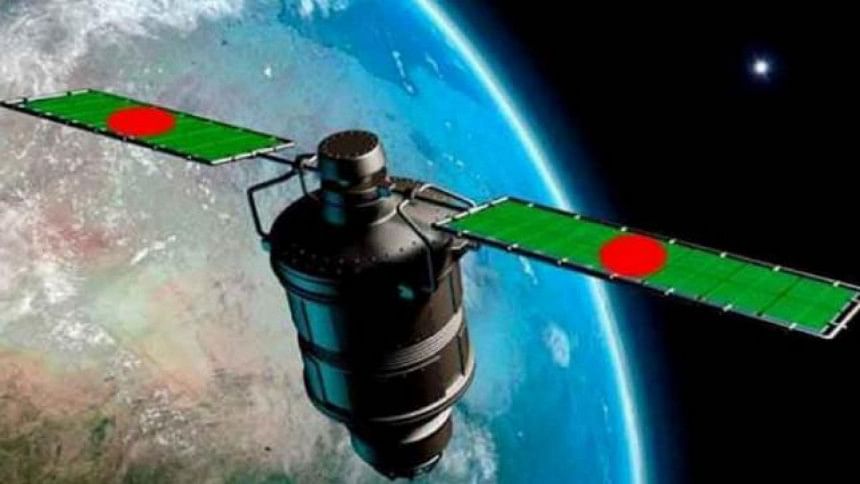 Bangladesh Telecommunication Regulatory Commission (BTRC) Chairman Shahjahan Mahmood today said the much waited commercial satellite Bangabandhu-1 will be ready for use by August after its launch within next few weeks.
Today in a meeting with some telecom reporters, the telecom regulator which is launching the country's first satellite said they are expecting that last week of this month, Bangabandhu-1 will be launched from USA Florida and it will required about one and half months tuning.
"After the successful tuning we can use the connectivity and capacity of the Bangabandhu-1 for commercial purposes," said Mahmood.
Before Bangabandhu-1 the telecom ministry and the BTRC also planning to use South Asian Satellite, another venture where Bangladesh also connected though the satellite was launched by the neighboring country India.
"We can use South Asian Satellite's capacity from next month and Bangabandhu-1 might uses after its launch and some tuning," said BTRC chairman.
On March 31, the Bangabandhu-1 satellite, the first geostationary communications satellite of Bangladesh, reached Florida's Cape Canaveral for launching into the orbit.
The satellite's testing that has already started will continue for next few days, said BTRC chairman. "Testing is moving in a good pace and all are so far positive."
The satellite left Thales Alenia Space's plant in Cannes on March 29 and reached American firm SpaceX USA.
Thales Alenia Space completed the manufacture of Bangabandhu-1 satellite weighing 3.7 tonnes a few months ago and kept in a warehouse in Cannes of France.
Project officials said, a brand new rocket will carry the satellite and that's why it's taking little time for launching.
In November 2015, the BTRC signed a $248-million deal with Thales Alenia Space to manufacture and launch the satellite.
Bangladesh will be the 57th country when the satellite would be launched into the orbital slot on 119.1 degree east longitude which (slot) was bought from Russian satellite company "Intersputnik" for US$ 28 million in January 2015.