Reduce corporate tax in next national budget also: MCCI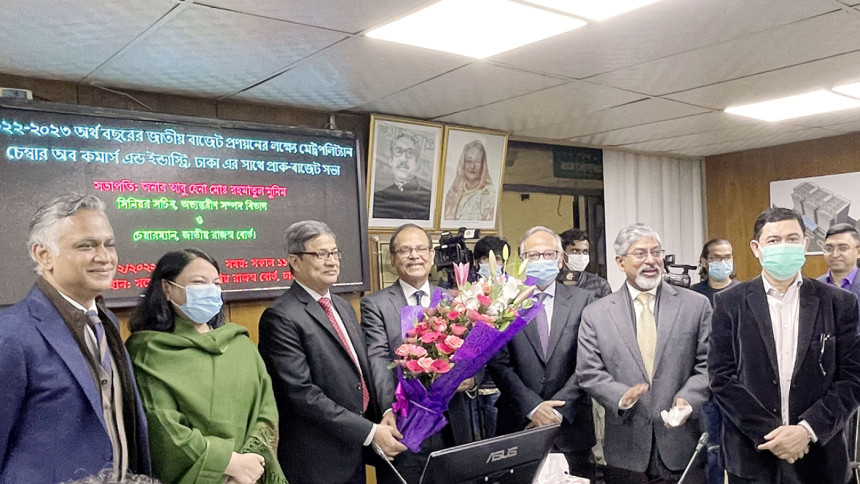 The Metropolitan Chamber of Commerce and Industry (MCCI) today urged the government to continue reducing the corporate tax in the upcoming national budget and set a rational rate.
In the last two budgets, the government reduced the corporate tax by 2.5 per cent each year, bringing the rate down to 30 per cent from 35 per cent, said MCCI leaders.
So the government should also continue such reduction in the upcoming budget proposal as the current rate at 30 per cent is still high even in the south Asian regional perspective, they argued.
The MCCI leaders made the call at a pre-budget discussion with the officials of the National Board of Revenue (NBR) at the tax administration office in Dhaka.
While placing a budget proposal for fiscal 2022-23, MCCI President Md Saiful Islam said the expenses and the tax dedication at source are so high that the businesses cannot enjoy the benefit of a 5 per cent reduction of corporate tax.
For instance, in the case of publicly listed companies, the corporate tax is not retained at 22.5 per cent and in fact, the rate escalates from 40 per cent to 50 per cent varying the cases. "So, the issues should be considered again," Islam said.
Members of the MCCI also spoke at the discussion held with NBR Chairman Abu Hena Md Rahmatul Muneem in the chair.