Mahfuz Anam, Matiur Rahman among top taxpayers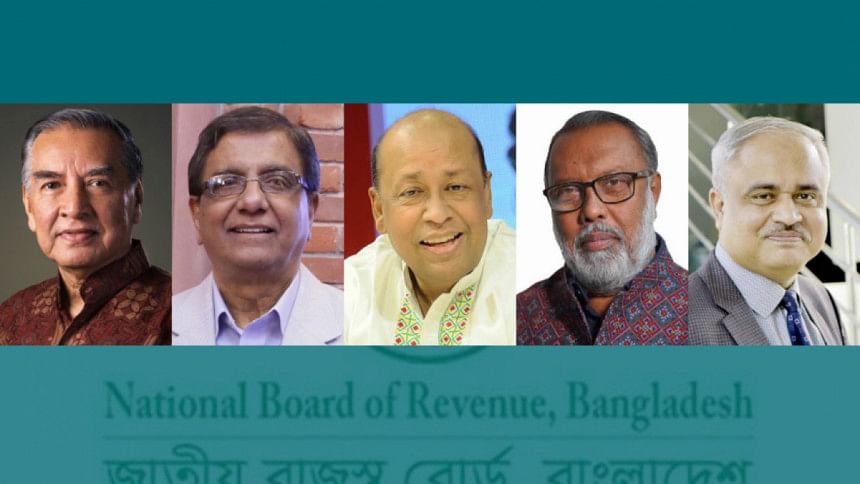 The Daily Star Editor and Publisher Mahfuz Anam and Prothom Alo Editor Matiur Rahman have been named as the top taxpayers in the journalist category for the seventh consecutive year.
A total of five persons were named as the highest taxpayers in this category for the tax year of 2021-2022, according to the National Board of Revenue (NBR).
Faridur Reza Sagar, managing director of Impress Telefilm Limited (Channel i), topped the list of the taxpayers in the journalist category, followed by Mahfuz Anam, Matiur Rahman, Shykh Seraj, founder director and head of news at Channel I, and Naem Nizam, editor of the Bangladesh Pratidin.
In the print and electronic media category, four companies, including Mediastar Ltd, a company of Transcom Group, emerged as the highest taxpayer.
The other three companies are East West Media Group Ltd, the owning company of the Kaler Kantho, the Bangladesh Pratidin, the Daily Sun, and banglanews24.com, Shomoy Media Ltd, owner of Somoy TV, and Times Media Ltd.
The NBR has published the names of the 141 individuals, including journalists, and companies as the top taxpayers for the 2021-22 tax year this week. A gazette has also been published to this effect.
Of them, 76 are individuals. The companies represented banks, non-banks, telecom, engineering, food, energy, jute, spinning, textiles, pharmaceuticals, print and electronic media, housing, readymade garments and leather sectors.
The NBR will honour the top taxpayers and provide them tax cards through an event at Officers' Club Dhaka on December 28.
The tax administration has been honouring the top taxpayers and giving them tax cards since 2016.