Tata may make passenger vehicles in Bangladesh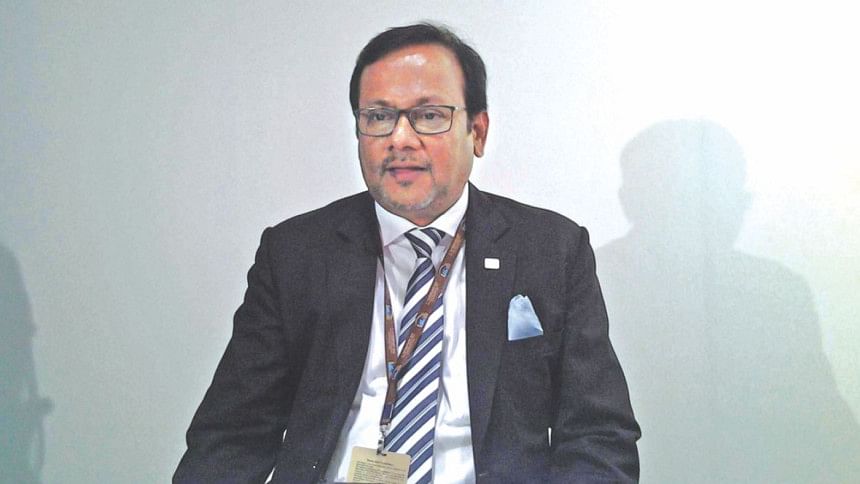 Indian automotive giant Tata Motors Ltd plans to set up a passenger vehicle manufacturing plant in Bangladesh for domestic customers as well as markets in northeast India, said a top official of the company.
"Currently, we are conducting a feasibility study for setting up the manufacturing plant," said Sujan Roy, head of the international business in the passenger vehicle business unit of the industrial conglomerate.
He was talking to The Daily Star on the sidelines of the Auto Expo-The Motor Show 2018, the biggest Indian car show that began on Wednesday at the India Expo Mart at Greater Noida in Uttar Pradesh.
"We are the leader in commercial vehicle segment like heavy trucks in Bangladesh. We also want to be the leader in the passenger vehicle segment in vibrant Bangladesh," said Roy.
Tata Motors has an assembly plant for small trucks or pick-ups in Jessore. Currently, it can sell 30 to 50 passenger vehicles in Bangladesh every month at an average price of Tk 20 lakh each.
It holds 20 percent market share in the passenger vehicle segment in Bangladesh and is growing at 17 percent year-on-year, Roy said, adding that his company was currently in the third position in the segment.
Mayank Pareek, president of Tata Motors, visited Bangladesh last December to discuss the issue of setting up the passenger vehicle manufacturing plant, said Roy.
"Tata Motors has long business ties with Bangladesh in almost all segments of vehicles like Indigo, Sedan, Nano, and Tiago," he said. 
"Bangladesh is still our target market as this particular destination is growing at a faster rate and has a rising young population that needs cars," said an optimistic Roy.
Roy said if the passenger vehicle manufacturing unit was set up, all the parts would be carried from India in order to assemble vehicles in Bangladesh. The company also plans to supply items to India's northeastern region from Bangladesh.
Tata Motors exports fully constructed vehicles from its plants in India in absence of a manufacturing facility in Bangladesh. And it takes a lot of time to carry vehicles from Tata's manufacturing plants to the northeastern side of India.
Roy said it would be easier for the company to supply the vehicles from Bangladesh thanks to geographical proximity.
Meanwhile, the auto exposition has been exuding a positive outlook with more than 22 upbeat manufacturers showcasing a strong product portfolio for the coming year.
 This will not only set the tone for the Indian fiscal year of 2018-19 but also provide stimulus for a promising and inspiring year ahead.
Star highlights were electric, hybrids and other vehicles that run on fuel cell technology and depict the future of mobility.
The passenger car segment, which has witnessed a healthy growth in the ongoing fiscal with sales totaling more than 32 lakh units, the highest ever in the passenger car and utility vehicle segment, saw major launches at the show.
Besides, the commercial vehicle market in India stands at 7.5 lakh units and is expected to grow by 5 to 6 percent in 2018-19, with exports from India likely to develop at a compound annual growth rate of 12 to 15 percent by 2020, according to a statement from the auto expo on Wednesday.
The event has been jointly organised by the Automotive Component Manufacturers Association of India, the Confederation of Indian Industry and the Society of Indian Automobile Manufacturers.
Globally renowned companies, brands, and sellers are showcasing modern technology-based automotive vehicles and components.
They include Maruti, Honda, KIA, Renault, Hyundai, Suzuki, Piaggio, Hero MotoCorp, Yamaha, Kawasaki, TVS, Tata, Mercedes Benz, Ashok Leyland, SML Isuzu, JBM, Toyota, Mahindra, BMW India and BMW Motorrad India.
The expo will continue till February 14.