Rokia to head women entrepreneurs' body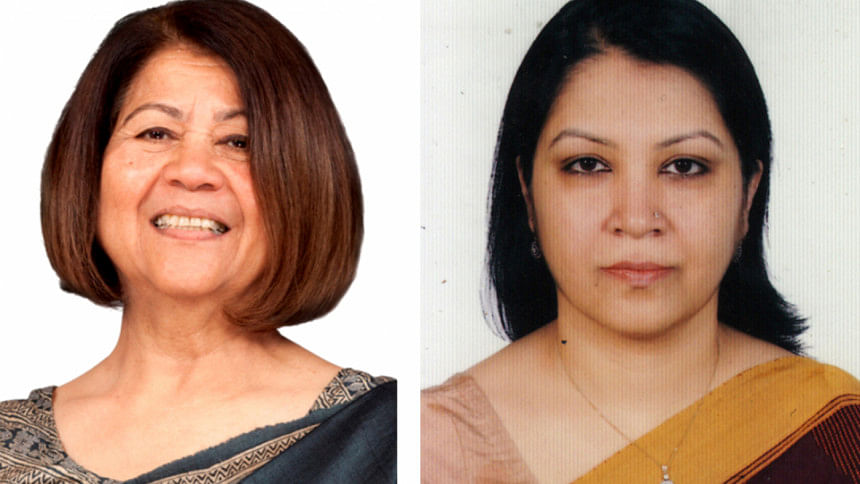 Rokia Afzal Rahman, a noted entrepreneur, has recently been elected as president of Bangladesh Federation of Women Entrepreneurs (BFWE).
The federation also elected Farhana A Rahman as its vice president of the nine-member executive committee, according to a statement.
Rokia is the chairperson of Mediaworld Ltd, the owning company of The Daily Star; a director shareholder of Mediastar, and a shareholder director of ABC Radio. She is the founder president of the BFWE.
She is also a former adviser to a caretaker government.
She served the Metropolitan Chamber of Commerce and Industry, Dhaka (MCCI), the oldest chamber in Bangladesh, for two consecutive terms in 2013 and 2014. 
Farhana is chief executive officer and chairperson of UY Systems Ltd, a software development and web solutions provider company operating since 2003.
It caters companies in countries such as Denmark, the Netherlands, Norway, the USA, the UK, Canada, Australia, Germany, Malaysia, Nigeria, Saudi Arabia and India.