Rana Plaza victims demand justice, compensation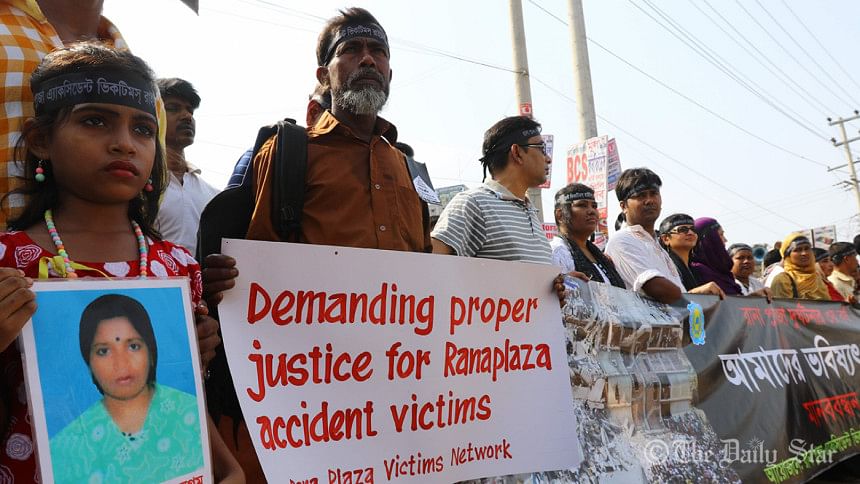 Marking the third anniversary of the world's worst industrial catastrophe in the garment sector, survivors of the Rana Plaza collapse and relatives of the deceased today demanded death penalty to the owner of the building, Shohel Rana.
Also READ: CPD hails reform measures
Several hundred people including the injured victims and relatives of the deceased gathered at the site of Rana Plaza collapse in Savar this morning.
They mourned the deaths of their dear ones and demanded compensation and punishment of the culprits who had been responsible for the catastrophe.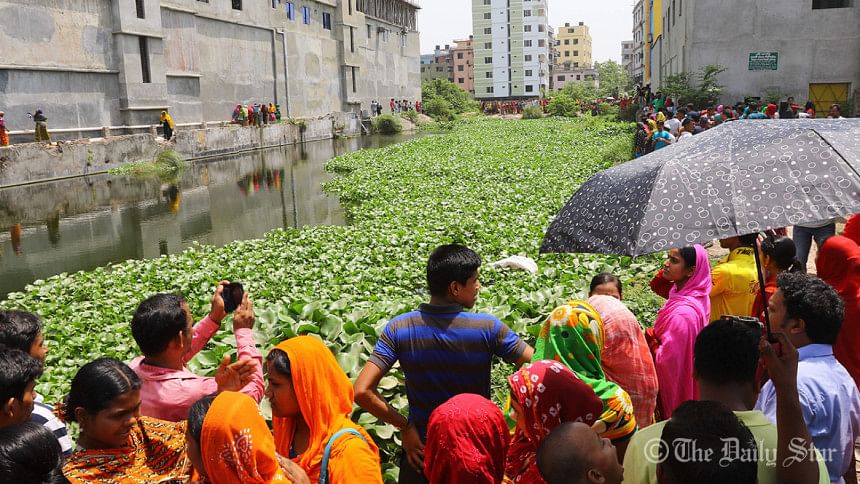 The horror and scars are still vivid in their memories.
READ more: Trial of two cases yet to start
Meanwhile, Jatiya Garments Sramik Federation organised a rally in front of the Jatiya Press Club in Dhaka around 10:00am with a five-point demand.
The rally urged the government to ensure compensation to the injured victims and the families of the deceased who were killed in the disaster on this day three years back.  
The government should distribute equally the assets of the accused, which were attached by the government, to the survivors and the deceased's family members, they said.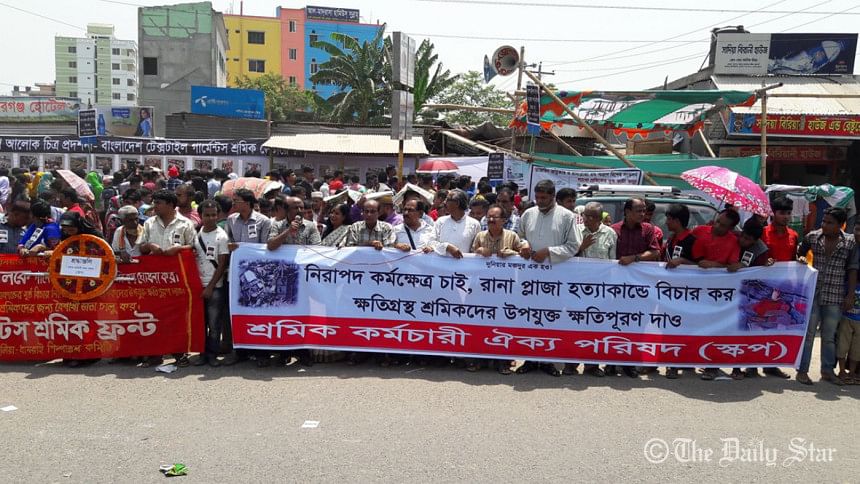 At least 1,136 people, mostly garment workers, were killed and more than 2,500 injured in the building collapse on April 24, 2013, which sparked worldwide criticism of the standards of labour and human rights in Bangladesh.
The Criminal Investigation Department accused 42 individuals, including the building owner, Sohel Rana, in the charge sheets submitted to the court.
Forty-one were accused in the murder case while 18 charge sheeted in the other case. One of the accused, Belayet Hossain, the then deputy chief inspector of the labour ministry, retired after the tragic incident.
Rana's parents Abdul Khaleq and Morzina Begum and the then mayor of Savar municipality Refat Ullah are among the 23 who are on bail while the prime accused Rana and five others are in jail and 13 are absconding.