PM's adviser backs Rampal power plant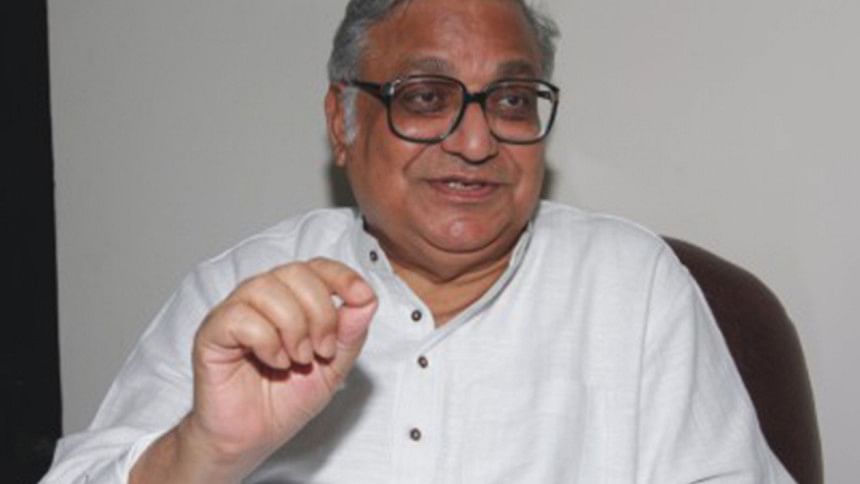 The Rampal power plant near the Sundarbans will help the industries in Khulna to double their production capacity, Prime Minister's Economic Affairs Adviser Mashiur Rahman said yesterday.
"The power plant may be a controversial issue for the right or wrong reasons. But I have been a strong supporter of the project," he said.
Khulna was the centre of jute industry, but it has been de-industrialised now. One can also find many small- and medium-sized factories on both sides of the roads from Jessore to Khulna, he said.
But these industries are using only about 30 to 40 percent of their production capacities due to non-availability of electricity and gas.
"If you can give electricity to these factories without any additional investment in the near future, the production capacity will be double."
Rahman's comments came in a seminar on the issues and challenges of financial closure of large and mega power projects, organised by the Dhaka Chamber of Commerce and Industry at its auditorium.
If there are environmental concerns they must be fully addressed, he said. The plant is situated about 4-6 miles away from the protection area for Sundarbans.
Financing is a major issue for mega projects. "It is beyond the capacity of local institutions to finance mega projects."
Rahman said the public-private partnership is one of the financing modalities that could serve best for mega power plants.
But the existing PPP law delays the start of any project because of the time needed in the different stages of approval.
The government can introduce long-term bonds to mobilise funds for large and mega power projects, he said.
"We have to create investor confidence for an uninterrupted cash flow in the mega power projects."
In terms of investment, taxation policy should be consistent and attractive, especially to foreign investors.
For a large power plant project of 350-400MW capacity, skilled management and workforce are crucial, Rahman added.
Planning Division Secretary Tariq-Ul-Islam said still there are problems in financing large power projects, land acquisition and legal vetting. But the government is working hard to solve all these, he said.
There are plans to allocate a budget under the finance ministry from where investors can borrow money for land acquisition and feasibility study for mega power projects before its approval, according to Islam.
M Fouzul Kabir Khan, former power secretary, said balance sheet, land acquisition, tendering methods, limited creditworthiness, legal vetting, procurement law, environmental and social resettlement issues are some of the challenges for financial closure of a large project.
Mohammad Hossain, director general of the Power Cell, said the government is now generating 14,000MW of electricity and has a target to generate 24,000MW by 2021 and 39,000MW by 2030.
He also said the government has measured all aspects of environmental issues for Rampal mega power project, and the project will not have any adverse impact on Sundarbans. In his welcome address, DCCI President Hossain Khaled said power is the basic prerequisite for socio-economic development.
He said local and joint venture initiatives of mega power plants are often being challenged by financing options, including financial closure. "The delay in financial closure hampers sourcing fund and projected date of commercial operations," he added.
The other speakers suggested the government to raise funds from capital market for large and mega power projects and called for simplified credit disbursement process.