Pop of Color Limited organised Chefs Beyond Home Season 3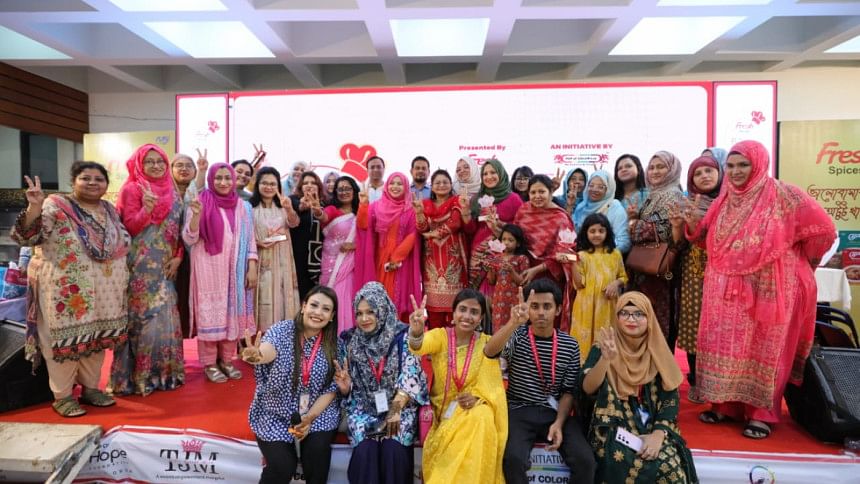 Pop of Color Limited organised Chefs Beyond Home Season 3 with a two-day event. This event was held for the third consecutive year, showcased the talents of twenty extraordinary culinary artists.
Since its inception in 2019, Pop of Color has been committed to social responsibility and initiated the Chefs Beyond Home project as a means of supporting women in the culinary arts. By promoting the success and empowerment of women, Pop of Color aims to reshape the culinary landscape and elevate the achievements of talented individuals in the industry.
The festivities were held on May 26 at Midas Center in Dhanmondi, the heart of the capital. The grand finale of the event took place on Saturday, May 27, followed by an award ceremony. From 10 am to 9 pm.
The title sponsor of the event was Fresh Spices, Super Fresh Drinking Water was the beverage partner, Fresh Tissue was the hygiene partner. Kaaruj Bangladesh and Tripti Catering and Shakti Plus were other partners of the event.
The distribution of awards among the deserving participants was at the end of the event with distinguished guests, including Additional Deputy Police Commissioner Counter Terrorism and Transnational Crime Unit Syed Nasirullah Avi, Additional Deputy Police Commissioner Legal Affairs Dhaka Metropolitan Mahmuda Afroz Lucky , and Yahya Amin, Chairman of Life Spring, graced the occasion and presented certificates and awards to the enterprising entrepreneurs. Apu Mahfuz, Head of SME Program Division, Channel i, also honoured the event with his presence.
The winners in five categories are Tripti Catering in the category of Impact Maker award, Nimmis Cakery Bite in the category of Ingenious award, the category of Asthete was jointly won by Glasse and She Bakes. The Rising Star award was shared by Mayer Hater Achar and Mama's Kitchen, and Bake n Tech emerged victorious, securing The Conqueror Award.