Colloquium on new possibilities held at NSU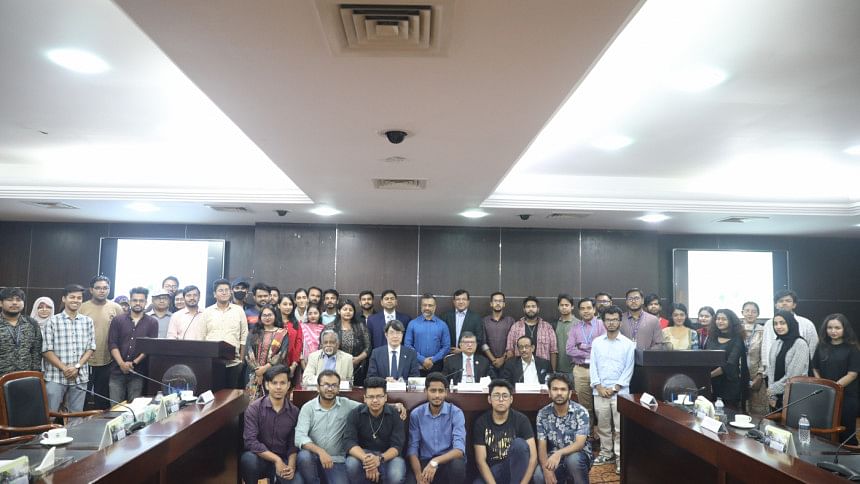 A high-profile policy colloquium titled "From the Himalayas to the Bay of Bengal: New Possibilities in the Bangladesh, Japan, India Trilateral Partnership" was held at the Syndicate Hall of North South University yesterday, said a press release.
The event was organised by the university's Center for Peace Studies (CPS) of the South Asian Institute of Policy and Governance (SIPG).
IWAMA Kiminori, ambassador of Japan to Bangladesh; and Masud Bin Momen, foreign secretary of Bangladesh, were present as the guest of honour and special guest respectively at the event chaired by NSU Vice-Chancellor Prof Atiqul Islam.
Presentations were delivered by Dr Selim Raihan, executive director of the South Asian Network on Economic Modeling, and Sabyasachi Dutta, executive director of Asian Confluence, India.
Panel discussions included contributions from Dr M Jashim Uddin, associate professor of Political Science and Sociology at NSU; and Prof Shahidul Haque, SIPG, NSU.