United Aygaz LPG inks deal with Singer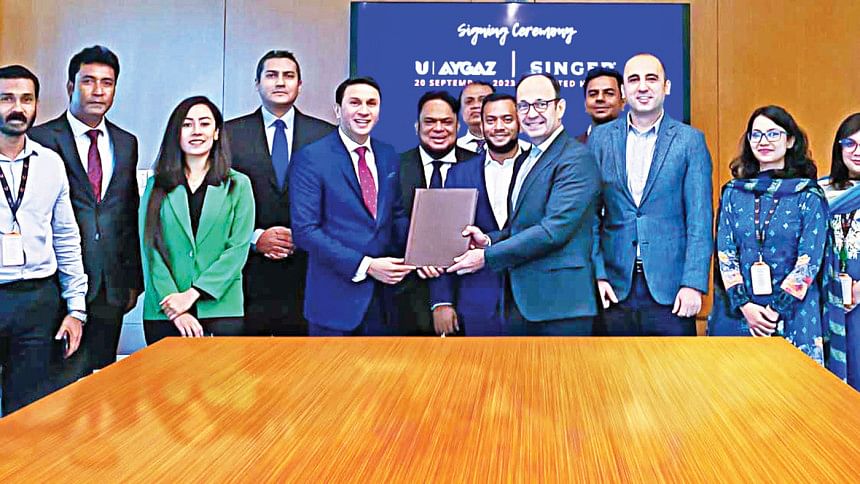 United Aygaz LPG Ltd, a concern of United Group, has signed an agreement with Singer Bangladesh to offer special discount benefits for the latter's distributors, retailers and delivery personnel.
Ahmet Ercüment Polat, chief executive officer of the liquefied petroleum gas (LPG) company, and MHM Fairoz, managing director and CEO of the electronics company, inked the deal at the United Group's head office in Dhaka on Wednesday, said a press release.
"This agreement stands as a testament to the admirable ethos upheld by United Aygaz LPG, which exemplifies their unwavering commitment to their valued stakeholders, including distributors, retailers and delivery personnel," said Fairoz.
"This initiative marks a groundbreaking milestone in the LPG industry as it focuses on considering the well-being of all individuals involved in our value chain, not just our employees. We view this partnership as a responsibility as it enables us to safeguard the welfare of individuals across various sectors," said Polat.