Unique Hotel's profit nearly doubles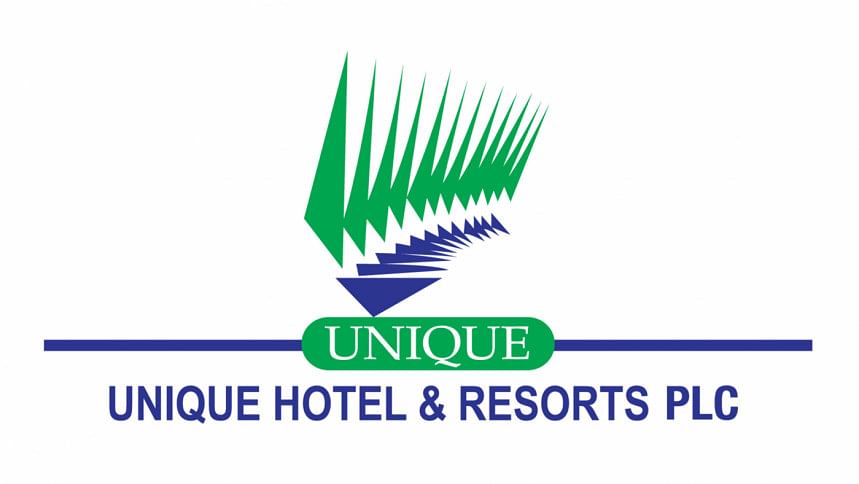 Unique Hotel & Resorts PLC posted a 92 percent year-on-year increase in profit to Tk 189 crore in the year that ended on June 30 on the back of higher revenue and capital gains.
The profit stood at Tk 98.33 crore in 2021-22.
Thus, the hotel and hospitality management company reported earnings per share of Tk 6.42 for 2022-23 against Tk 3.34 in 2021-22.
The net asset value per share improved to Tk 88.51 from Tk 84.91 while the net operating cash flow per share jumped to Tk 5.13 from Tk 0.60, according to a filing on the Dhaka Stock Exchange yesterday.
Unique Hotel said the revenue surged 55 percent in FY23. Moreover, there was an unrealised gain of Tk 15.46 crore on investment in quoted shares at Chartered Life Insurance Co Ltd.
Furthermore, the company recorded a capital gain of Tk 112.88 crore on the sale of 2.45 percent ordinary shares of Unique Meghnaghat Power Limited.
The board recommended a 20 percent cash dividend for FY23, the highest in four years.
Shares of Unique Hotel & Resorts, however, dropped 3.37 percent to Tk 68.80 on the DSE yesterday.