eCourier, Aramex join hands to launch cross-border delivery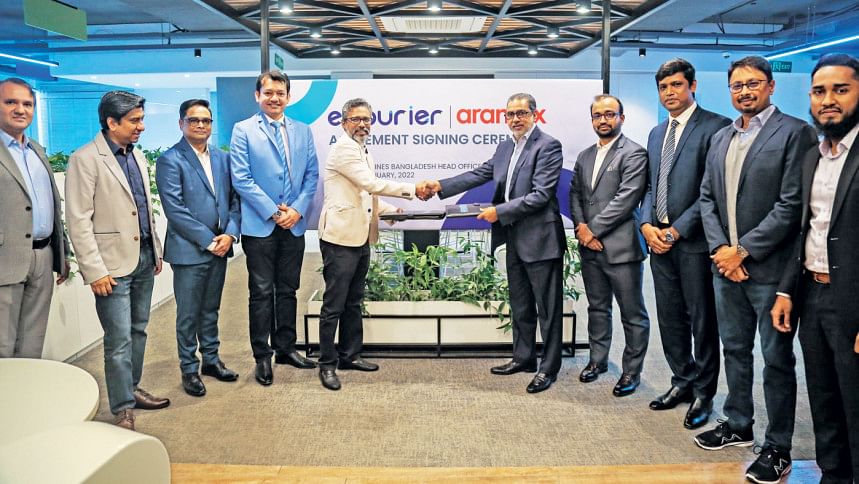 eCourier Ltd, a subsidiary of Dotlines Group, and Aramex Dhaka Ltd, the local entity of the multinational logistics, courier and package delivery company, have entered into a commercial agreement to utilise their combined strengths to unlock Bangladesh's international delivery potential.
Mahbubul Anam, managing director of Expo Group, a joint venture partner of Aramex Dhaka, and Mahbubul Matin, chairman of eCourier Ltd, signed the deal at the Dotlines' head office in Dhaka yesterday, according to a press release.
"This strategic alliance will support our long-term vision to grow our business in Bangladesh, serve customers seeking to send personal or official parcels and documents from Bangladesh to 70 global hubs, and provide opportunities to develop product and technology solutions together with eCourier for the benefit of our customers," Anam said.
"We look forward to the synergies created between eCourier's capabilities in Bangladesh and Aramex's global network," said Matin.
"Our aim is to bring new products and opportunities to Bangladeshi businesses and consumers through unique access to our networks, and our technology and logistical capabilities."
Biplob G Rahul, chief executive officer of eCourier, was present.