Brac Bank offers loans for higher education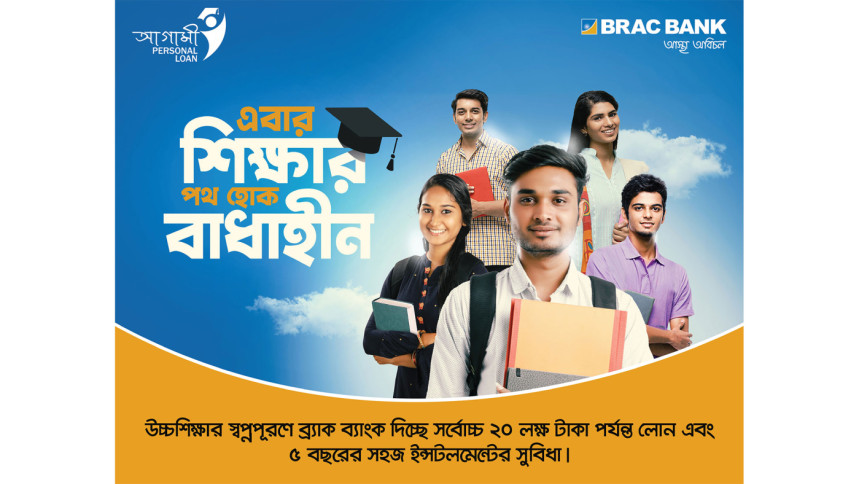 Brac Bank recently launched "Agami Personal Loan", a customised product meant to help parents and guardians bear expenses of their children's higher education.
Up to 130 per cent of the total education expense or a maximum of Tk 20 lakh can be availed at 8 per cent interest, payable in a maximum of five years, said a press release.
Parents and legal guardians of students enrolled in universities approved by the University Grants Commission (UGC) and who have a minimum monthly income of Tk 20,000 can apply for the loan.
The loan is disbursed in phases according to the customer's preferred schedule and synchronised with the student's academic calendar.
"Every year, around one million students graduate from higher secondary level in Bangladesh. Many families find it difficult to bear the cost of university education especially in local private and overseas universities," explained Md Mahiul Islam, head of retail banking.