Japanese backpacks now at Yellow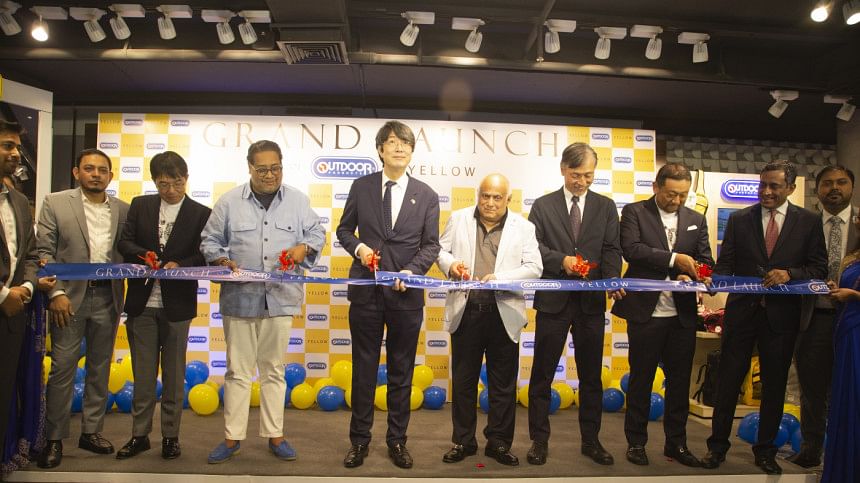 Japanese trading company ITOCHU Corporation has entered the Bangladesh market by offering bags of its "Outdoor Products" brand through Yellow, a fashion and lifestyle brand of Beximco Group.
Iwama Kiminori, Japanese ambassador to Bangladesh, and Naved Husain, adviser to Beximco Group, launched the products at a Yellow store on Gulshan Avenue in Dhaka recently, said a press release.
"This is a big stage for Japanese companies to penetrate Bangladesh's domestic market. It's a big but first step. I hope other Japanese companies will follow the brave step," said Iwama.
"It's a pleasure to collaborate with Outdoor Products. It's going to have an impact on the lifestyle of young people in Bangladesh. It will encourage hiking and trekking to explore the beauty of Bangladesh," said Husain.
Ahmed Shahryar Rahman, CEO and president of Beximco Textiles, Apparel and PPE Division, Morita Hiroshi, managing director of Itochu Textile Prominent (Asia) Ltd, Tetsuro Kano, chief representative and general manager of Itochu Corporation's Dhaka liaison office, Kato, CEO of Itochu India, Shehryar Burney, executive director of Yellow, and Hadi S A Chowdhury, senior general manager and head of retail operations, were present.