Women living near factories get more jobs: study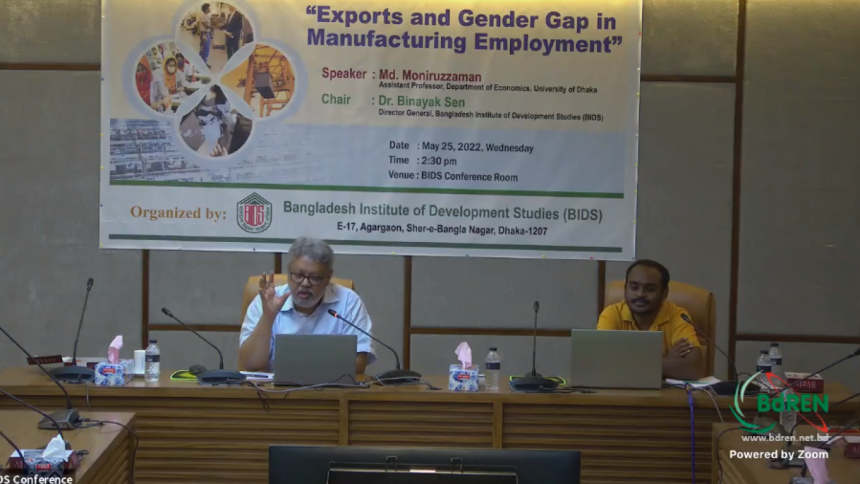 The women, who live near export factories, get more jobs in the manufacturing sector compared to other women, a study finds.
The study titled "Exports and Gender Gap in Manufacturing Employment" also found work opportunities in export factories raise manufacturing wages and enhance the decision-making power of women within their households.
"Thus, proximity to the export factories significantly reduces the male-female gender gap," said Md Moniruzzaman, assistant professor at the economics department of Dhaka University, while presenting the paper at a seminar today.
Bangladesh Institute of Development Studies (BIDS) organised the seminar in its conference room in Dhaka today.
BIDS Director General Binayak Sen was present at the event.