Wage growth ticks up in May but falls behind inflation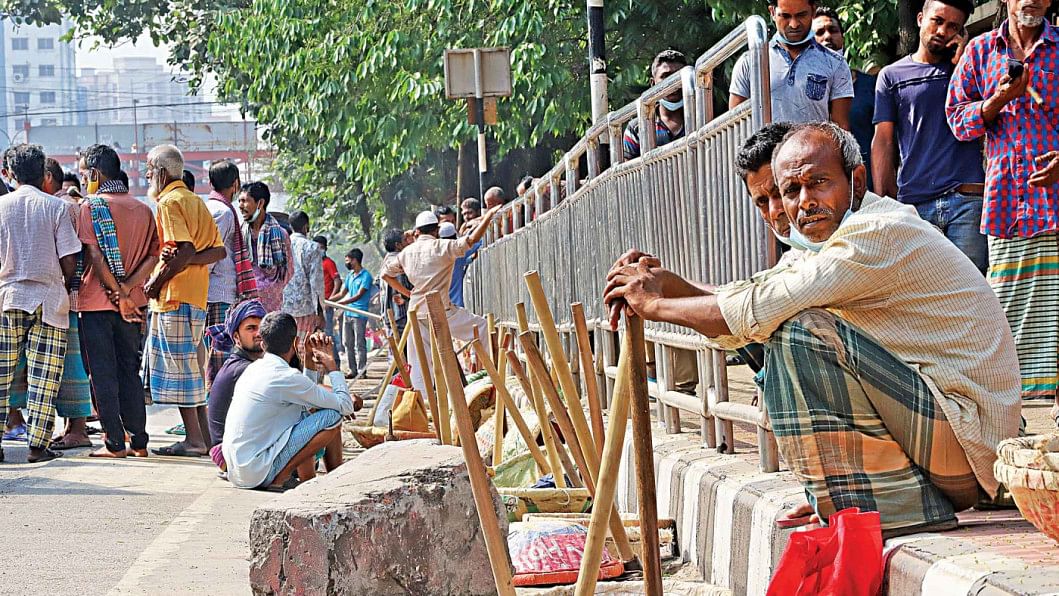 The wage growth in Bangladesh grew slower than the inflation rate in May.
According to the Wage Rate Index (WRI) of the Bangladesh Bureau of Statistics, pay rose 6.38 per cent last month compared to a year ago and was up 10 basis points from April's.
Inflation surged to an eight-year high of 7.42 per cent in May, driven by a hike in food costs.
The WRI is intended to measure the movement of wages of low-paid skilled and unskilled workers over time in the main sectors of the economy and is also used to measure the changes in real wages.
Service sector workers witnessed the highest increase in wages among the three main sectors of the economy in May, rising 6.77 per cent.
Industrial workers' pay was up 16 basis points to 6.46 per cent.
Agriculture labourers saw the slowest growth with their wages rising by 6.27 per cent, up from 6.22 per cent in April.