'Trading in cryptocurrency not allowed in Bangladesh'
Bangladesh Bank reiterates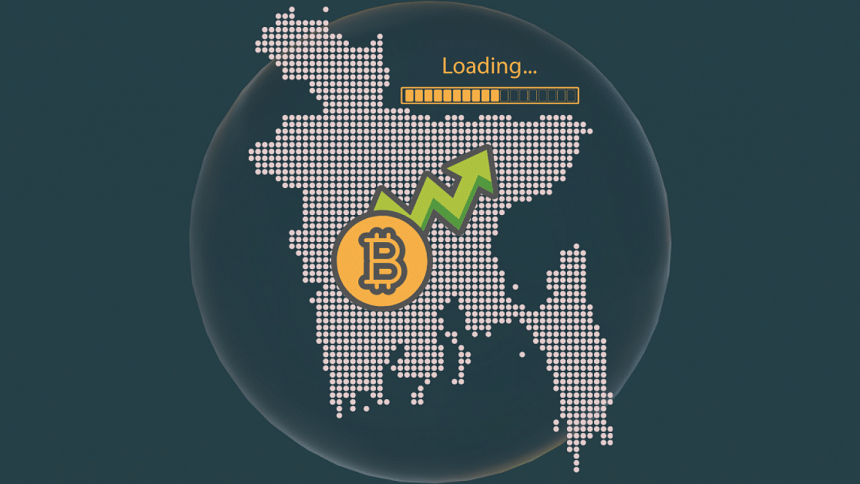 Bangladesh Bank has once again asked all to refrain from doing trading of any kind of virtual coin or cryptocurrency in the country.
The banking regulator made the call as the definition of "currency" given by the Foreign Exchange Regulation Act, 1947 does not recognise virtual currencies.
Virtual currencies [subset of virtual assets] is not approved by the central bank to settle any type of foreign exchange transaction or making those for investment as per the act, according to a BB notice.
Virtual currencies or virtual assets have no financial claim embedded and neither issued by any sovereign nor guaranteed by any jurisdiction.
Thus, their value is highly volatile and associated with high financial risks.
The BB in the notice said borderless transactions of unregulated virtual currencies are growing fast and being exchanged with some other foreign currencies.
Treating virtual currency as an alternative form of foreign exchange transactions is contravention of the act.