Think about customers' needs to succeed in the long run
Nagad's Managing Director Tanvir A Mishuk says at The Daily Star's The Chief Executive Show powered by Marico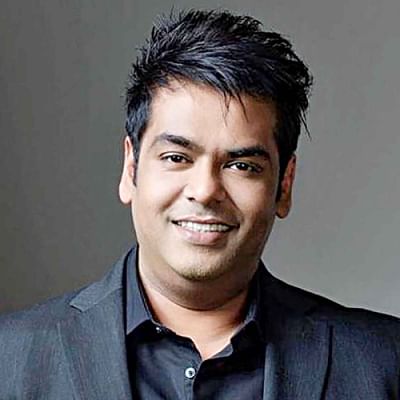 Those who are doing business without thinking about customers' needs may become successful for a short period but never in the long run, said Tanvir A Mishuk, managing director of Nagad, a digital financial service (DFS) provider operating under Bangladesh Post Office.
"We are seeing success because we were customer-centric from the beginning," he added.
Opening a bank account requires the applicant to fill in multiple forms and provide numerous information, making it a cumbersome process that is hardly worth the hassle for many.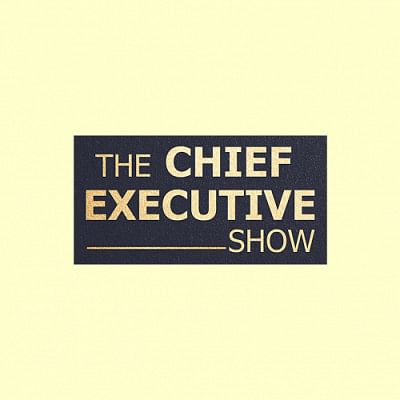 This resulted in around 70 per cent of the country's population being left outside the formal financial sector for decades.
But the scenario began to change after Nagad rolled out its Digital KYC (know-your-customer) registration process for mobile banking, Mishuk said.
Nagad launched the Digital KYC, a first of its kind for the country, on March 26, 2019, with an aim to ensure hassle-free registration for its mobile application.
"The biggest challenge at first was bringing more customers on board," he said.
"With Nagad, it's as easy as clicking three photos -- both sides of an NID and a selfie," he added.
The fast-growing DFS provider recently crossed a major milestone when its daily transactions swept past the Tk 200 crore mark.
Nagad also introduced SMTAP (send money to any phone) feature in October 2019 and then made it even easier to open an account in February 2020. Now, all an applicant needs to do is dial *167# and follow the instructions.
Mobile financial services (MFS) were first introduced in Bangladesh when Dutch-Bangla Bank launched an application in March 2011 which was later rebranded as Rocket.
Market leader bKash, a subsidiary of Brac Bank, launched later the same year.
Till date, at least 30 financial institutions have initiated MFS platforms. However, just 15 of them have survived so far and cater to 9.64 crore registered customers as of October 2020, according to Bangladesh Bank data.
Mishuk, who has been Nagad's managing director since December 2017, years before it entered the MFS industry, went on to say that understanding a product's lifecycle is very important.
One must understand his customer base since products fail if they are not designed according to the needs of a particular segment.
The growing popularity of mobile financial service is also forcing service providers to regularly bring in innovations while those who copied others did not survive.
During the first months of the ongoing coronavirus pandemic, Nagad came to the aid of paddy farmers by transporting their harvest with post office vehicles.
"And while getting listed for a Covid-19 test was in a mess, we introduced a new solution to pay the test fee via Nagad as was needed at the time," Mishuk said.
According to the managing director, mass communication is still a major challenge even in the era of technology.
While television viewership has gone below 18 per cent and it's hard to reach 6-7 crore users on Facebook and other social media platforms, Nagad is focusing on BTL (below the line) communication.
"It's important for a top leader to choose the right medium to reach the right person. To reach mass people, we must communicate using mass language," Mishuk said.
Unlike other business leaders, Mishuk has always been into business. For example, he used to sell Azad Product's view cards when he was in class three.
"Not because of financial need, but I enjoy selling and that's how my career began," said Mishuk, who registered his first company for event management and advertising while completing a Bachelor of Business Administration at North South University between 2002 and 2005.
During his university days, he founded T-Asia Group in 2006, which was involved in diverse commercial fields of technology, tourism, and telecom.
For years, he was involved in the telecom industry and remained the founding managing director of Telekom Asia Pte from 2012 to 2019. Meanwhile, he was also the director and CEO of Sigma Telecom from 2013 to 2017.
2017 brought Mishuk's biggest career breakthrough when he ventured into Bangladesh Post Office's monetary service with a promising DFS -- Nagad.
Last year, he also founded a FinTech company called Finclusion Ventures Pte.
"I believe that the future is FinTech," he said, adding that he will be working in the sector for the next five years.
To Mishuk, the leader of the country's fast progressing FinTech company, calculated risk is a must.
"I do not agree with the 'no risk, no gain' policy. One must take risks, but that must be calculated with several backup plans that includes solutions to the problems," he said.
To do so, Nagad has a war room beside Mishuk's office, where the top and field executives debate while formulating strategies.
"If you order from the top; sometimes that might be successful, but it fails most of the time. It will be successful if everyone gives their proper input to the decision," he said.
In doing that, a CEO or a top leader must have the mentality to accept different views.
"If a top brass expresses his personal likings, the team will be biased. Such a person cannot run a team and cannot be a leader," he added.
Leading a technology-based company in Bangladesh is a huge challenge and Mishuk pointed out two key setbacks -- scarcity of resourceful people and senior investors.
The human resource problem will change in the next five years but it's very difficult to make the elder investors understand why they should invest in tech companies.
For newcomers to the corporate world, Mishuk said that listening to others will not change your life. Only if you are dedicated to your work and enjoy, it will change your life.
The Nagad top brass also believes that simply networking is not enough.
"In networking -- dedication and passion are very important to keep it alive for long. Networking works when people accept you. You must show the commitment," he said.
He also believes in active listening with passion, patience and understanding.
"I spend five hours a week talking to the grassroots of the company. I sometimes get such a great solution from them which I didn't get from CXO level officials," he said.
"Don't think about what you are listening to and from whom. Try to list it all and accept only those you found helpful. There must be judgement; otherwise, you might be misguided," he added.