Summit to invest $5b in infrastructure in 5 years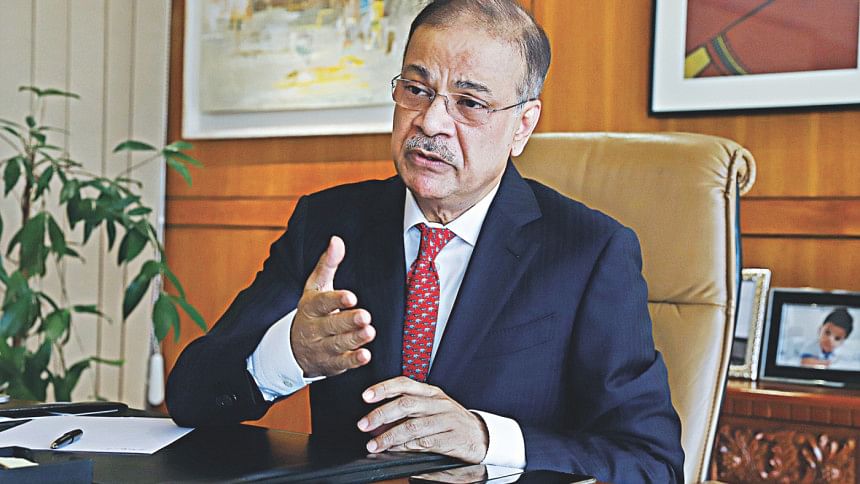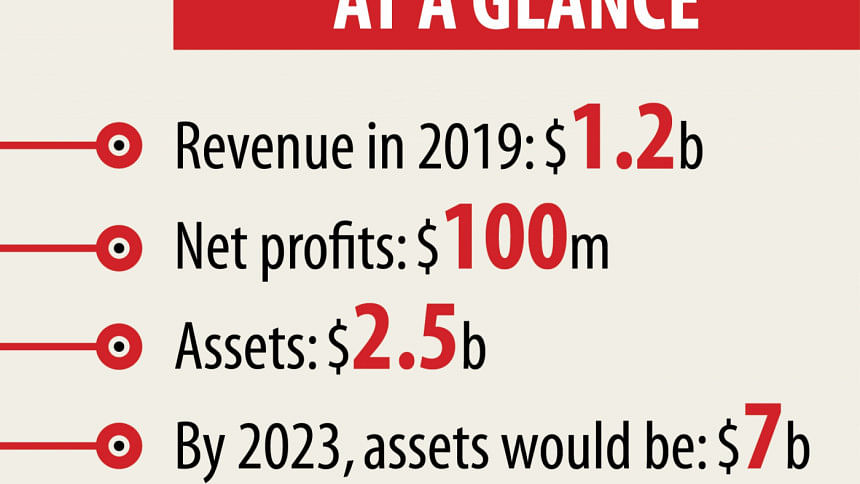 Summit Group will invest $5 billion in various projects in Bangladesh in the next five years to meet the country's growing appetite for infrastructure.
Of the investment, $3 billion will flow to the energy and power sectors and $1 billion each to the digital infrastructure and the ports and shipping sectors.
With 8 percent GDP growth and a population of 170 million, Bangladesh needs 40,000 megawatts to 50,000 megawatts of electricity by 2030, which is more than double the present installed capacity, Muhammed Aziz Khan, the chairman of the infrastructure conglomerate, said.
"This gives us a tremendous growth opportunity," he told The Daily Star in an interview recently. He added that Bangladesh's infrastructure is still at the rudimentary level.
Around 60 percent of the planned investment will come from Summit's new shareholder JERA, the largest energy company in Japan.
The Japanese firm has recently bought a 22 percent stake in Summit Power International (SPI) for $330 million, which is incorporated in Singapore and holds all assets of Summit in Bangladesh.
"JERA will enable us to invest 22 per cent of $3 billion investment in the three years to 2022," Khan said.
SPI will raise another $600 million by way of listing on the Singapore Stock Exchange, but it will take at least two years.
Starting as a small trading company in the 1970s, Summit has now big exposure in energy, power, digital infrastructure, ports and shipping logistics and trading.
It is the largest independent power producer in Bangladesh with 20 power plants in operation. The plants have a combined installed capacity of 1,941 MW, which is 21 percent of the country's total installed capacity in the private sector.
Also, Summit is the first Bangladeshi company in the private sector to build a floating storage and regasification unit terminal in Moheshkhali, Cox's Bazar that can supply 500 million cubic feet of gas daily.
Khan said Bangladesh's weak capital and debt markets have forced Summit to get incorporated in Singapore.
"Our capital and debt markets are not capable of coming up with the large-scale investments that infrastructure projects need."
Summit now can take out loans at 4 percent interest for 17 years from foreign sources, whereas similar borrowings at home will carry 11 percent interest with a maximum tenure of seven years.
"We will raise low-cost capital and equity from Singapore for investments in Bangladesh," Khan said.
Summit's incorporation in Singapore made Khan and his family the 40th richest on the Forbes list of the 50 wealthiest in the Southeast Asia nation in 2019. Khan, a permanent resident in Singapore, has a net worth of $850 million, according to Forbes.
The founder of Bangladesh's biggest infrastructure company also talked about future energy needs and the next generation technological development.
According to him, Bangladesh will have to depend fully on imported LNG for electricity generation in 2030.
Solar power doesn't have a prospect in Bangladesh as the sky is hazy and land is very scarce, he said.
Summit Communications, the first company to lay a nationwide telecommunication transmission network, has 44,000-kilometre fibre optic network across the country.
"5G (fifth generation mobile network) will change the world," Khan said.
Khan has high hopes about his family's next generation, who has already taken over many responsibilities in the group. His eldest daughter, Ayesha Aziz Khan, is the managing director and CEO of SPI.