Subsidy burden to be 23pc heavier
Govt may set aside Tk 9,000cr for LNG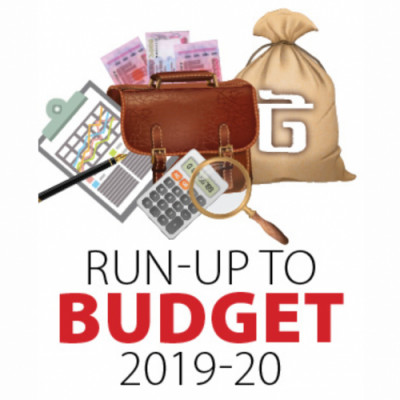 The government's subsidy expen-diture is likely to soar 22.28 percent year-on-year to about Tk 45,000 crore next fiscal year as its looks to continue to provide cheaper gas and extend cash incentives to remitters and exporters.
The price of gas has become a topic of much contention thanks to the addition of costlier imported liquefied natural gas to the supply from this fiscal year.
The government is subsidising gas in current fiscal year as it is importing liquefied natural gas at a rate much higher than that of the locally produced gas.
The per unit cost of imported LNG is Tk 25.17; after adding tax and regasification charges the total cost comes to Tk 33.44, according to Petrobangla.
When the LNG is blended with local gas the cost of production for per unit comes to Tk 14.64.
On the other hand, the average retail price of gas supplied by Petrobangla from domestic sources is Tk 7.39 per cubic metre.
Subsequently, various companies of Petrobangla have proposed to the Energy Regulatory Commission to increase the gas price from Tk 7 to Tk 40 for various sectors like power, fertilisers and CNG auto rickshaws.
But the government is yet to take a final call on the gas price hike, and to contain inflationary pressure it is making up the difference between production cost and retail price of gas.
For that end, it will set aside Tk 9,000 crore in the next budget, up from Tk 2,500 crore allocated in the revised budget of fiscal 2018-19, said a finance ministry official.
The govern-ment is mulling over introducing 2-3 percent cash incentive to migrant workers to encourage them to send remittance through the official channels.
Some Tk 3,000 crore might be allocated in fiscal 2019-20's budget for this purpose, he said.
The government is also planning to increase the cash incentive for exporters by one percentage point.
Currently, 26 sectors are provided with cash incentives ranging from 2 percent to 20 percent of their export proceeds to encourage higher shipments.
But garment exporters, who fetch more than 80 percent of the country's export receipts, demanded cash incentives in the incoming fiscal year to tide them through the rising costs amid implementation of the new wage scale in the industry.
At present, garment makers that use local yarn enjoy subsidy of 4 percent on their export earnings.
Those who export to new markets -- which are destinations other than the US and the EU -- also get cash subsidy.
But from next fiscal year, the government is planning to provide cash incentives to all garment exporters.
This will cost Tk 9,000 crore, the finance ministry official said.
The subsidy in the power sector has been kept at Tk 9,200 crore in fiscal 2018-19, up from Tk 6,000 crore last fiscal year. It may hit Tk 10,000 crore in fiscal 2019-20.
Besides, subsidies to the agriculture sector will likely be Tk 9,000 crore and food Tk 5,000 crore.