Stocks leap as floor price returns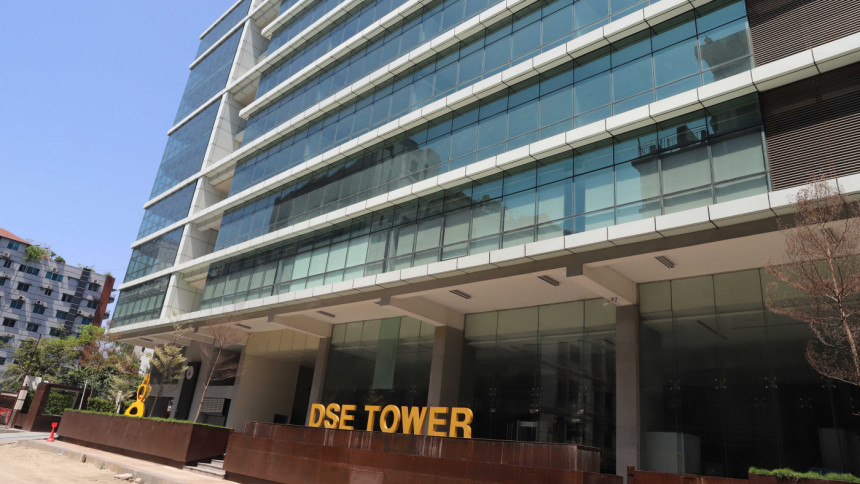 Shares on the Dhaka Stock Exchange leapt today largely owing to the re-introduction of floor prices that prevented securities from falling below last week's average.
On Thursday, the Bangladesh Securities and Exchange Commission (BSEC) decided to bring back the floor price of all stocks to stop any freefall amid deepening economic uncertainty at home and abroad, much to the chagrin of institutional and foreign investors.
The move came after the DSEX Index, the benchmark index of the premier bourse in the country, slipped below the 6,000 mark to close at 5,980, the lowest level since June 7 last year.
Today, the DSEX Index surged 153 points, or 2.57 per cent, to close at 6,133.
The DSES Index, which comprises Shariah-based firms, rose 2.39 per cent to 1,339, and the DS30 Index, which represents the blue-chip companies, jumped 2.25 per cent to end at 2,193.
Turnover rose 28.57 per cent to Tk 567 crore.
Among the companies, Union Insurance climbed the highest on the day as it rose 11.76 per cent.
Republic Insurance, Crystal Insurance, Sonargaon Textiles, Reliance Insurance, Orion Infusion, and Eastern Insurance all surged more than 11 per cent.
Dulamia Cotton Spinning Mills lost the most on a day when only seven securities declined, 362 advanced and 13 were unchanged.
United Insurance gave up 1.56 per cent, HR Textile lost 1 per cent, Fortune Shoes declined 0.75 per cent, and City Bank dropped 0.46 per cent.
Bangladesh Export Import Company Ltd was the most-traded stock with its shares worth Tk 29 crore transacted. KDS Accessories, Matin Spinning Mills, Orion Infusion, Intraco Refueling Station, and Fortune Shoes also saw heaving trading.
Most shares on the Chittagong Stock Exchange rose as well.
The CASPI, the all-share price index of the bourse in the port city, added 379 points, or 2.15 per cent, to close at 17,976.
On the CSE, 267 securities advanced, only four retreated and 12 did not see any price change.
Turnover rose to Tk 12 crore from Tk 11 crore a day earlier.