Stocks continue last week's falling trend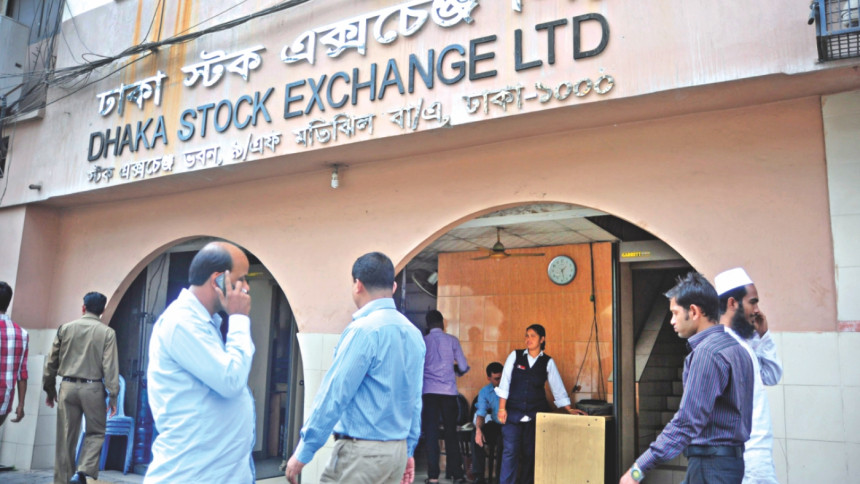 The Dhaka bourse continued previous week's falling trend and dropped today also.
The DSEX, the benchmark index of the Dhaka Stock Exchange (DSE), fell 29 points, or 0.42 per cent to 6,822 until 12.35 pm.
At the DSE, 122 stocks advanced, 197 fell and 49 remained unchanged.
Sena Kalyan Insurance topped the gainers' list that rose 9.78 per cent followed by Acme Pesticides, Emerald Oil, Aziz Pipes and Anwar Galvanising.
The index has been falling due to confidence crisis among investors, according to market analysts.
The DSEX dropped in the last five working days in the previous week.