Startups in pandemic days: a tale of despair and dreams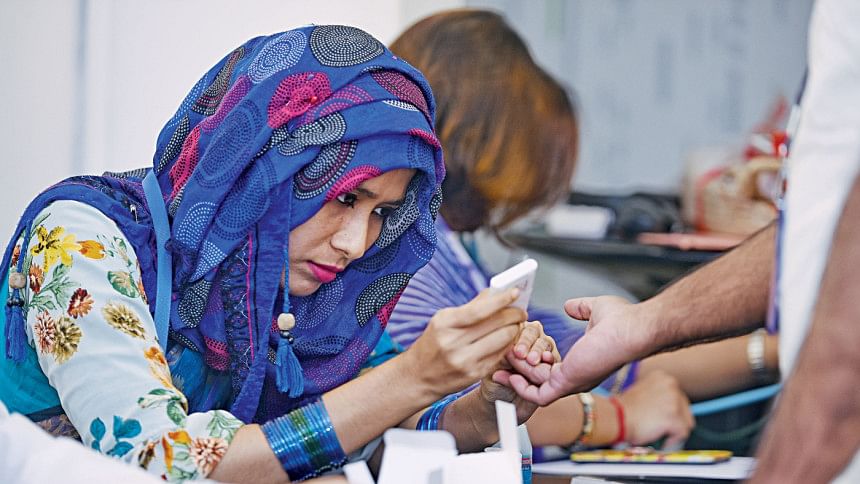 It is the story of dreams and despair. Rise and fall. It is the story of anguish and cheer. For Bangladesh's startups, all appear to be true.
The historic health crisis, shutdown of economic activities and subsequent downing of demand brought many startups to their knees, notably those focusing sectors such as travel, tourism and hospitality, ridesharing, electronics and automotive.
It forced downsizing, job cuts and even shutdowns, shattering dreams of many young entrepreneurs.
However, light continues to shine at the end of the tunnel, with the strength brought about with hope.
Startups operating in grocery and essential services, medicine, healthcare, digital-learning, logistics and financial technology services thrived on surging demand for delivery at doors, contactless payment, telemedicine and distance learning as the respiratory virus curbed face to face interactions and social gathering.
Dhaka Cast, Co-Space and Upskill are three glaring examples.
With the lockdown coming into effect at the end of March, online healthcare consultancy provider for diabetics Dhaka Cast and office space solution provider CoSpace saw their business going in the red in April and May.
Dhaka Cast, which began its journey in June 2019 to provide services to diabetic patients, later pivoted to telemedicine and branched out to provide consultancy and healthcare support to non-diabetic patients.
CoSpace, which had just launched a gigantic 6,500 square feet co-working space at one of the city's posh location in Kemal Ataturk Avenue, Banani in January spending more than Tk 1 crore, had no alternative but to wait for the storm to calm.
As the lockdown forced office-goers to work from home since April and offices became deserted, CoSpace lost half of its 75 members in March, leaving the startup in a quandary on whether to continue to bear the very high operating expenses.
Answers started to emerge afterwards.
Since August, CoSapce began to receive queries in the form of quests by a section of firms, small entrepreneurs and even multinationals to shift to smaller office spaces to optimise operational costs as working from home became the new normal.
Today, it hosts 27 companies under one roof.
"We suffered a lot. It is really a very bad situation when you see business going down, cannot bear expenses and pay salary properly. Now things are moving and demand is picking up gradually," said Fahad Ibna Wahab, managing director of CoSpace Dhaka.
For him and Dhaka Cast Founder Dr Fahreen Hannan, the global pandemic opened a new horizon of opportunities, although the same rogue virus ravaged incomes, many businesses and destroyed dreams of a large number of their peers.
A study done by a business strategy consulting firm LightCastle Partners among 250 startups in Bangladesh found that the Covid-19 disruption left 60 per cent of startups with less than three months of runway.
One-fourth of them had to shut down operations and 30 percent of the startups reported a 50 per cent drop in their business, found the study.
To remain afloat in the turbulent waters, many startups downsized jobs, closed down offices and cut salary of employees in absence of funds and investments from local and international investors.
Some startups such as Dhaka Cast and Pathao pivoted to respond to the demand of time and to stay relevant.
Homegrown and popular ride-sharing service Pathao began delivering medicine and groceries in May as lockdowns restricted public movement.
Some 7 per cent witnessed an increase in business, said Bijon Islam, chief executive of LightCastle Partners.
"This was very interesting and good to see. We found that grocery, digital financial services and logistics saw a positive impact in business," he said.
Bangladesh registered incredible growth in the startup ecosystem since its journey began in early 2010.
Today, there are 1,000-plus startups in the country and these have secured over $260 million in investments, mostly from global investors, showed data by LightCastle.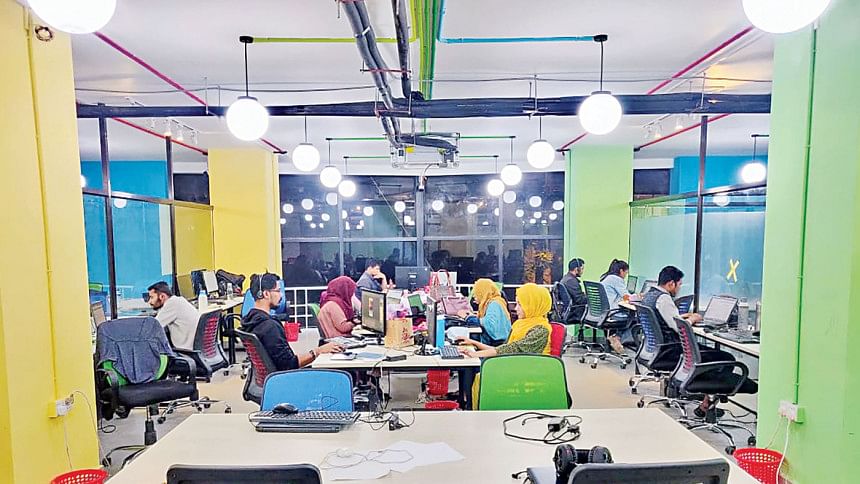 Startups have created 15 lakh direct and indirect jobs over the last seven years including among rideshare service providers and bicycle-riding delivery persons.
"Startups have a huge impact on employment," said Islam.
Now as the economy reopens and business activities resume, things are recovering for startups.
E-commerce is expanding, demand for delivery of food and clothing is rising apart from grocery. People are also showing interest in consumer electronics, he said.
Education technology based startups offerings online learning are also becoming accepted.
Mustafizur R Khan, chief executive officer and founder of Upskill, said the online skill sharing platform saw an increase in demand for e-learning after the coronavirus hit the country.
"We had to rent-in office to do offline classes before the pandemic as it was not easy to get learners online," he said.
"Things changed after the lockdown measures were put in place and the number of our users grew 200 per cent, revenue doubled last month compared to pre-Covid days," said Khan.
Upskill decided to stop renting office space this month as demand for offline classes declined. However, not all were well placed to see a spike in demand. Deligram, an online shop, had to scale down operations, said its founder Waiz Rahim.
Fund flows have continued to stay dried out.
Khan, also a partner of IDLC VC Fund One, said some businesses would be unable to survive while prospects for some sectors would open.
"This is a new reality," he said, adding that investment would come to those sectors where investors see prospects.
A Tk 45 crore private venture capital fund, IDLC VC Fund One was launched in March this year and have raised half of the amount so far. "We are planning to invest in a startup within a few months," said Khan.
Upskill, an education tech startup that he founded, raised nearly Tk 1 crore recently from three female investors representing SBK Ventures, English Essence and law firm The Legal Circle.
The funding round will help support product development, strategic hiring and further investment in scaling up current business.
Not all could secure funding to survive and scale-up businesses, despite having potential to prosper as the pandemic-related uncertainties eroded investors' confidence.
LightCastle Partners said the number of startup investment deals worldwide per month have dropped by half since the pre-Covid era in November 2019 due to recession kindled by the pandemic.
Till date this year, Bangladesh's startups received $14 million in investments. They attracted investments of $87 million in 2019, data from the LightCastle showed.
The highest amount of investment came in financial technology-based startup ventures followed by logistics and e-commerce.
"Investors have gone in a wait and see mode. They are less bullish now in doing fresh investments," said Islam of LightCastle.
He said startups face difficulties in getting support from the government declared Tk 20,000 crore stimulus for SMEs in absence of a clear definition of startups. They neither fall fully under the SMEs nor ICT firms.
A definition is needed for proper classification, he said.
Shameem Ahsan, chairman of the Venture Capital and Private Equity Association of Bangladesh (VCPEAB), said startups had contributed a lot to keep the economy up and afloat.
"They played an important role in keeping the economy running, providing essential services to people and saving lives. Unfortunately they did not get due attention," he said demanding low cost and collateral free loans for startups.
Ahsan said since the government was making a lot of digital content focusing social aspect such as online classrooms and education, health and entertainment, local startups should be hired for ideas and content generation.
Priority should be given to startups in government activities so that they can stay operational and expand, he said.
Insiders said the Covid-19 related crisis would slow proliferation of startups and those ventures which began with low capital might face difficulties to survive as consumer demand was likely to remain weak.
Syed Mojibul Huq, project director of the Innovation Design and Entrepreneur Academy (iDEA), a project under the government's ICT Division, could not be reached for comment over phone regarding iDEA's responses to support for the pandemic-hit startups. 
Tina Jabeen, managing director and chief executive of state-owned venture capital company Startup Bangladesh, said a proposal has been placed before the government by Bangladesh Startup Consortium to support startups affected by Covid-19.
She said iDEA also funded 135 projects so far with each getting a maximum of Tk 10 lakh as grant.
And the government has earmarked Tk 500 crore for Startup Bangladesh, which began its journey in March 2020. For the first year, there is an allocation of Tk 100 crore for investments in the startups.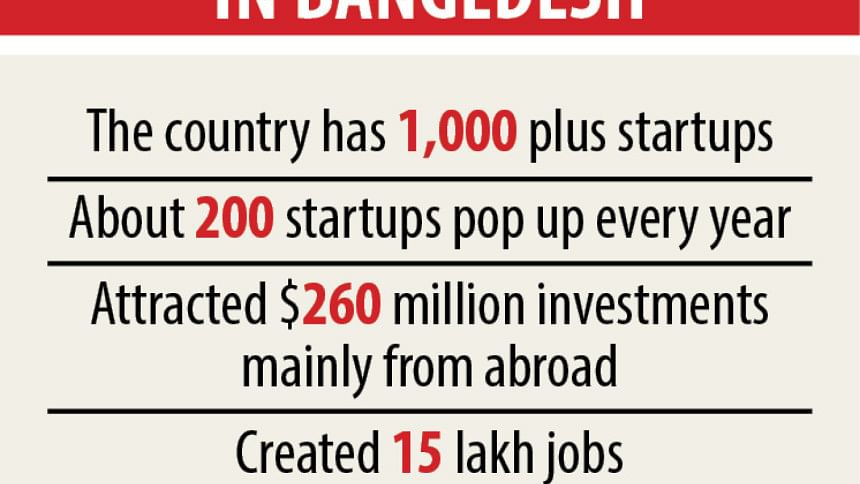 "We have identified certain startups and doing due-diligence. We plan to invest in a number of startups in seed and growth stage this year," said Jabeen.
She said the pandemic created a crisis for startups. At the same time, this has opened some opportunities.
"Many of us were not used to with the digital technology. Now people have got a taste of convenience, a lot of people are doing meetings virtually," said Jabeen.
"The market for working from home is going to stay. Telemedicine services will also stay. We have made a lot of strides in building the Digital Bangladesh for which we were striving," she said.
Dhaka Cast Founder Dr Hannan also has the same belief.
"It was tough for us to make people appreciate the benefits of using technology, particularly for healthcare. People would not understand how it is possible to consult a doctor without being present physically."
"Now, the coronavirus outbreak has made our job easier. Now doctors are going round their chambers. Even after that people are contacting us for healthcare services."