Spend wisely, save up to beat the pandemic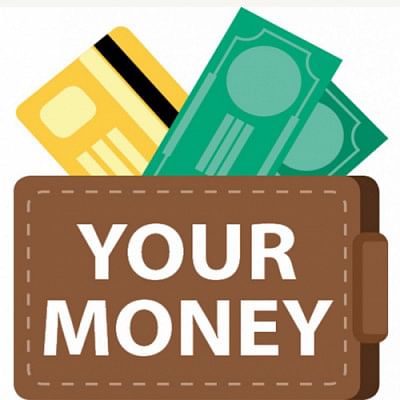 The ongoing coronavirus pandemic has led to great uncertainty over life and livelihoods. As the virus is not going to leave us anytime soon, it will continue to hurt economies and threaten jobs.
Amid this uncertain situation, many are deferring their plans to go for large investments while others are shying away from fresh loans or increasing credit card debt.
But what are the strategies one may follow in making financial decisions? What are the issues to consider regarding saving, investing and spending during this period of crisis?
Hussain Ahmed Enamul Huda, assistant professor of Finance at the University of Dhaka, suggests that a person may follow some strategies as pandemics such as Covid-19 are a major blow to any retail-level investment planning.
"On average, disposable income levels drop and uncertainty regarding economy mounts," he said. "Amidst such uncertainty, one should defer his or her discretionary expenses like buying a new flat or a car."
The second strategy is to start saving more money for precautionary purposes such as future medical bills and living expenses.
People should rebalance their portfolio by allocating more funds into cash-type assets, Huda said.
"Liquidity can become very critical during uncertain times. So while picking up stocks or bonds in their portfolio, they should consider liquidity of these assets," he added.
On a global scale, treasury securities are generally more liquid. For Bangladesh's equity based markets, one should look into key liquidity parameters like stock categorisation and daily trading volume scaled by market capitalisation.
Sector rotation policies could prove their worth amid this pessimistic time as well.
"The whole world does not know what will happen next. Rather we follow the norm that Tk 1 savings means Tk 1 earning. So we should minimise extra expenditure for the time being," said Masud Hossain, executive vice president and head of the credit risk management division (retail and SME) of Dutch Bangla Bank, one of the biggest banks in terms of deposits.
Mokta Rani Sarker, assistant professor of Finance at Jagannath University, said one should consider diversifying investment from both the short and long term perspectives.
Mahmood Osman Imam, a professor of finance at the University of Dhaka, said interest rates on bank deposits have fallen. Yet, state banks offer around six per cent interest rate on deposits, which is higher than private banks.
Hence, one investment option may be to keep deposits at state banks as there are ceilings on investments in government sponsored savings certificates.
But one should be cautious when investing in non-bank financial institutions that lure depositors with the offer of higher interest.
"Such an investment would be risky during the Covid period," he said.
Imam went on to say that the stock market may be an option for investment.
"But inexperienced and naïve investors should not go there. Those who are short of funds should also avoid investing there," he said. "They can invest in open ended mutual funds."
On spending, Imam said that one should try to minimise the cost of living during this pandemic.
He also urged people to remain cautious about credit card debt.
"It is better to control the temptation of buying using credit cards and to avoid taking loans during the coronavirus pandemic," Imam added.