Sonali Bank-bKash enable 2-way fund transfers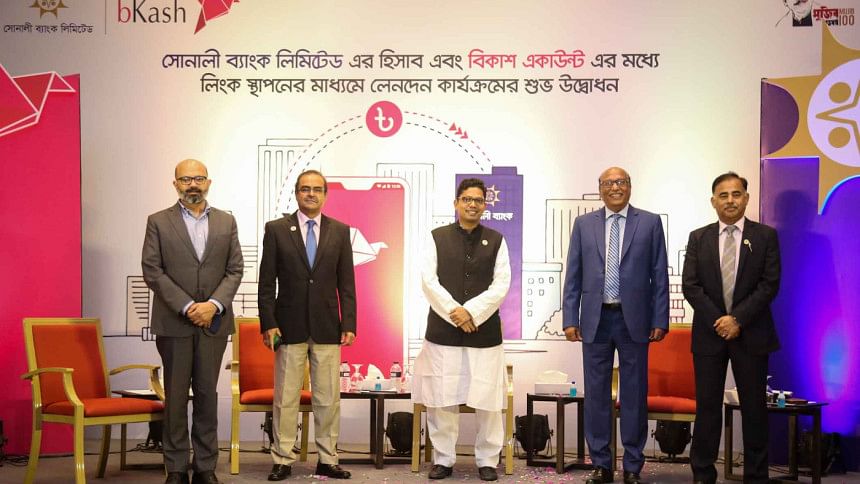 Sonali Bank has recently partnered with bKash, enabling the largest state-owned commercial bank's 2.5 crore customers to conduct banking transactions through the mobile financial service provider's app.
Funds can now be moved both ways -- bank to bKash through "Add Money" option and bKash to bank through "Transfer Money" option, according to a statement.
"Digital financial services have empowered people to meet the challenges of Covid crisis. At the same time the importance and usefulness of MFS has become more vivid," said State Minister for ICT Zunaid Ahmed Palak.
Attending the partnership's inauguration at a hotel in the capital, he said, "Such a joint venture between the two largest public and private financial service providers has undoubtedly paved the way for ensuring digital financial services in every sphere of life and thus enhancing financial inclusion."
Md Ashadul Islam, senior secretary to Financial Institutions Division, Sonali Bank Chairman Ziaul Hasan Siddiqui and CEO Md Ataur Rahman Prodhan and bKash CEO Kamal Quadir were present.