Shakib's star power not enough for Peoples Bank to get BB approval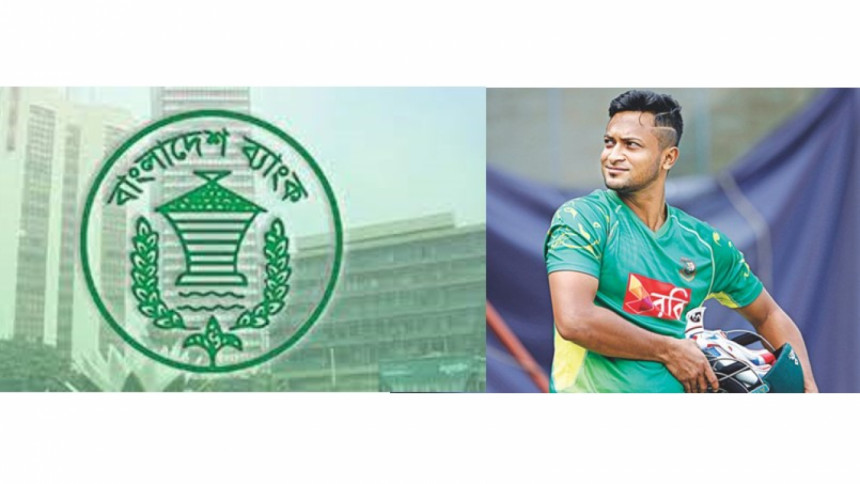 The proposed Peoples Bank has failed to manage the Bangladesh Bank's approval to start its operation despite having star cricketer Shakib Al Hasan in the lender's list of shareholders.
The proposed bank was scheduled to open a company and managed required paid-up capital by December 31 last year, but failed to do so.
So, the central bank today declined giving approval to the bank to start its business operation, said Md Serajul Islam, spokesperson and an executive director of the BB.
Along with Shakib, Abul Kashem, chairman of the proposed bank, met BB Governor Fazle Kabir on December 21 to extend the deadline to open the company.
This created buzz in the country's financial and sports sector.
The proposed bank submitted a list of shareholders of 23 persons, which is not enough to manage the approval, Islam said.
Kashem told The Daily Star that the Shakib had provided capital amounting to Tk 40 crore to get directorship of the bank.
Shakib and his mother Shirin Akhter were included to the shareholders' list.