Shahjalal Islami Bank launches Shariah-based credit card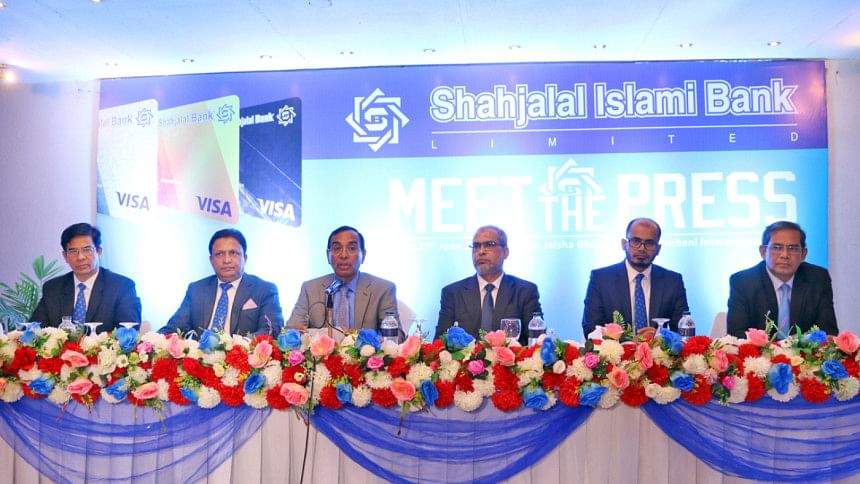 Shahjalal Islami Bank yesterday launched a Shariah-based credit card.
M Shahidul Islam, CEO of Shahjalal Islami Bank, presented its details at a press conference at Hotel Purbani International in the capital.
The card is under the concept of Wakalah, which denotes an agency contract where one party appoints another to conduct a defined legal action on one's behalf for a specified fee.Carrying no issuance charge, the EMV chip-based card will be available in Classic, Gold and Platinum categories, the bank said in a statement.
The Platinum category offers access to Balaka Executive Lounge at Hazrat Shahjalal International Airport.
Islam said the bank's total equity now stands at Tk 2,594 crore, paid-up capital Tk 848.56 crore, total asset Tk 25,682.41 crore and total deposit and investment Tk 38,436 crore.
The export and import business in the first six months of 2019 was Tk 15,000 crore and earned remittance Tk 400 crore. The credit rating of the bank is AA2 for the long term and ST-2 for the short term.
Abdul Aziz, additional managing director of the bank, and Md Shahjahan Shiraj and M Akther Hossain, deputy managing directors, were present.