'Safe like China' - In Argentina, ZTE finds eager buyer for surveillance tec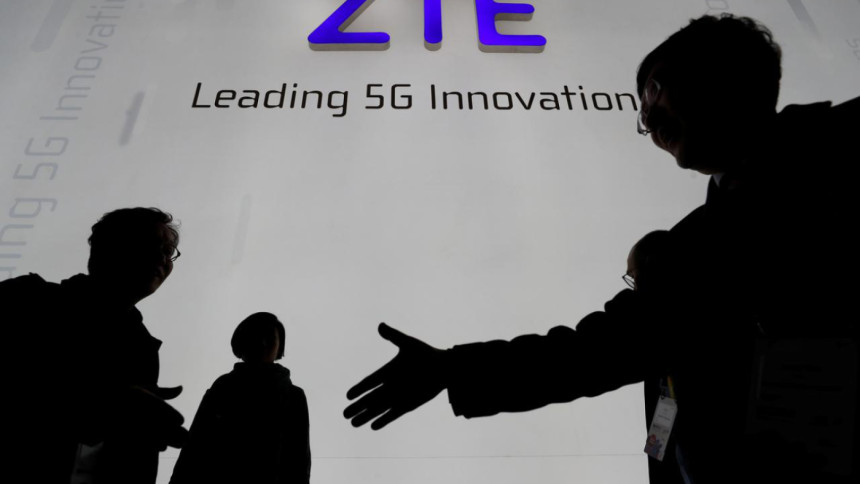 In Argentina's remote northern province of Jujuy, Chinese telecoms giant ZTE is installing a little slice of the Asian nation's vast surveillance state - security cameras that the local government says will help to curb street crime.
Even this relatively small, little-reported deal is raising concerns in Washington, which is increasingly warning allies not to buy Chinese technology that it says could be used by Beijing to spy on its customers.
ZTE Corp sealed a nearly $30 million (£24 million) surveillance contract with Jujuy in March to provide cameras, monitoring centres, emergency services, and telecommunications infrastructure. ZTE first made its sales pitch three years ago.
The deal is an example of the tech inroads China is making in Latin America even as the United States warns about the dangers of using Chinese technology, especially related to surveillance. A Chinese official in Buenos Aires told Reuters the Jujuy project could help China expand its tech footprint in the country, by encouraging other cities to adopt similar technology.
Washington has "concerns" about ZTE's project in Jujuy, a spokeswoman for the US State Department's Western Hemisphere Affairs Bureau said in a statement.
"China gathers and exploits data on an unrivalled scale, and uses the information to promote corruption, support arbitrary surveillance, and silence dissent," the spokeswoman said.
The US worries about the project, which have not been previously reported, show how the United States is scrutinizing both big deals and small in its efforts to slow the spread of Chinese security technology around the globe.
The United States has offered little public evidence to support its warnings to allies, and Argentine and Chinese officials played down concerns about the Jujuy project in interviews and statements to Reuters.
ZTE, which has a small presence in Argentina, declined to share company data on its surveillance technology projects in Latin America or to comment for this story.
At an event in the provincial capital San Salvador de Jujuy in May, ZTE's general manager in Argentina, Dennis Wang, alongside Governor Gerardo Morales, his security minister and police officials, made a presentation and described how the technology had helped cut crime rates in China.
Jujuy already has close ties to China. A Chinese company is heavily invested in lithium mining in the province and China has provided the financing and technology for a huge solar farm, South America's largest. Now Jujuy can be "safe like China," the local government said in an announcement about the event.
China's lower crime rate is due in part to its sprawling - and contentious - surveillance apparatus of cameras, facial recognition software, citizen databases and courts controlled by the ruling Communist Party that have high conviction rates.
To be sure, authorities in many democratic nations including the United States and Britain also make wide use of surveillance technology. However, human rights watchdogs say China abuses these powers to suppress dissent and protest by its own citizens.
China has built an extensive video surveillance system and installed smartphone monitoring technology in the northwestern region of Xinjiang, where more than a million Uighurs and other Muslims have been detained in so-called vocational training centres. ZTE and its subsidiaries have been heavily involved in building China's internal surveillance project, according to procurement documents, including the surveillance infrastructure in Xinjiang.
The Chinese official in Buenos Aires dismissed US worries as "anxiety" over the success of Chinese firms, especially in the race towards 5G telecommunications technology that firms like ZTE and Huawei Technologies Co Ltd are spearheading.
The official, who asked not to be named, said Latin American countries had a growing need to improve security, creating an opportunity for China to sell surveillance technology at a competitive price.