Breaking records, remittance continues to beat all odds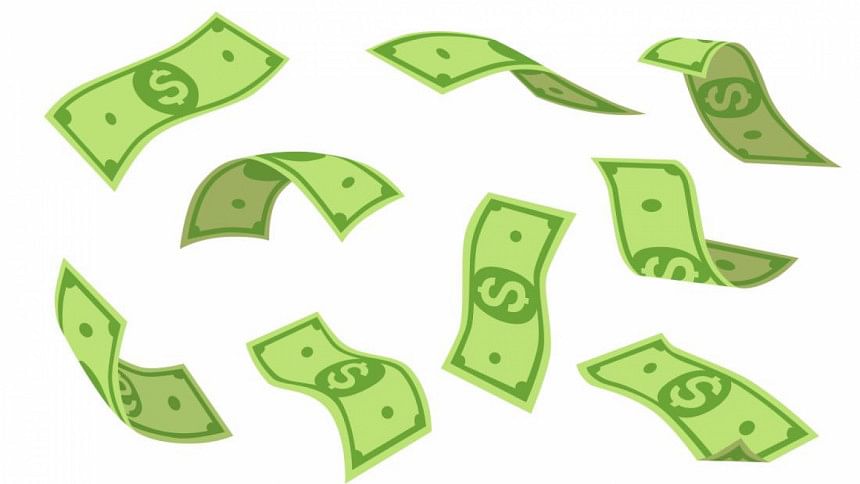 Remittance continues to defy all expectations. It was supposed to take a massive hit due to the economic recession brought on by the global coronavirus pandemic, leaving one of the pillars of strength for the Bangladesh economy wobbling.
In reality, it is thriving.
After sending home a record $18.20 billion last fiscal year that ended on June 30, migrant workers sent in another $2.6 billion in July, which is a record for a single month.
July's inflows were up 62.5 percent from a year earlier and 42.1 percent from the previous month, according to data from the Bangladesh Bank.
The robust flow of remittance pushed foreign exchange reserves past the $37 billion mark for the first time in history.
The developments are in stark contrast to the prediction of economists.
The Asian Development Bank in a report earlier this week said Bangladesh would be among the five-worst developing Asian economies in terms of remittance inflows.
In the worst-case scenario, Bangladesh's remittance will decline by 27.8 percent from its 2018 level. In 2018, Bangladesh received $15.5 billion in remittance.
The "worst-case" scenario assumes that the domestic outbreak control and resumption of economic activities will take a year's time. It also assumes that the economic impact of Covid-19 will persist throughout the year and dissipate halfway in the last 3 months of the outbreak.
In the worst-case scenario, Nepal's remittance would crash 28.7 percent, Tajikistan's 27.9 percent, Pakistan's 26.8 percent and the Kyrgyz Republic's 25.2 percent. And the global economy could lose $108.6 billion in remittances in 2020, down 18.3 percent from a year earlier.
By sub-region, remittances in South Asia are expected to fall furthest, by $28.6 billion (24.7 percent of 2018 receipts), followed by remittances to Central Asia ($3.4 billion, 23.8 percent), Southeast Asia ($11.7 billion, 18.6 percent), and East Asia -- China and Japan ($1.7 billion, 16.2 percent).
Finance Minister AHM Mustafa Kamal, who recently returned from his month-long trip from the UK, credited the 2 percent cash incentive on remittance that he introduced last fiscal year for the surge in inflows that are beating all odds.
Now, he's eyeing $3-5 billion more remittance from last fiscal year, said a finance ministry press release.
All steps will be taken to bring in remittance through the legal channel, he said.
Md Abdul Halim Chowdhury, managing director of Pubali Bank, however, remains less sanguine given the hordes of returning migrant workers and no new migration for the best part of this year.
And thanks to the 2 percent cash incentive on remittance inflows from abroad, returning migrant workers are wiring their savings in advance instead of bringing it with them in cash.